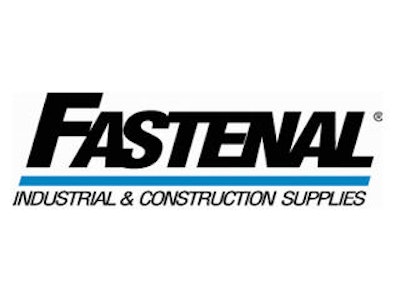 Winona, MN-based Fastenal, No. 12 on Industrial Distribution's 2014 Big 50 List, on Wednesday reported sales for the month of October.
Fastenal showed healthy growth, with a 14.6 percent increase in monthly sales to $356.3 million, compared to $310.9 million in October 2013. The company has had a 16.2 percent increase in daily sales since January.
Sales increase was steady across stores of all ages, with stores more than 2, 5, and 10 years old all reporting an increase between 13.3 and 13.5 percent.
No new stores opened during the month, while the company's employee headcount increased 9 percent to 18,453.
In October, manufacturing sales increased 12.6 percent, while non-residential construction sales increased 9.8 percent.