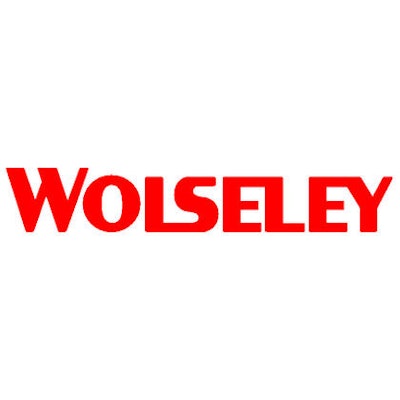 Wolseley, the world's largest trade distributor of plumbing and heating products and a supplier of building materials, recently reported financial data for its first quarter ended Oct. 31. Wolseley is No. 1 on Industrial Distribution's 2014 Big 50 List.
The figures were highlighted by an ongoing business revenue increase to $5.5 billion, up 9.8 percent from last year at constant exchange rates, including like-for-like growth of 6.6 percent. Trading profit increased 8.8 percent to $370.6 million.
"Wolseley has continued to generate strong revenue growth across all businesses and all regions in the USA with double digit growth for the second consecutive quarter," said Ian Meakins, Wolseley CEO. "We generated modest like-for-like revenue growth in Canada, UK and Nordics. Central Europe and France declined due to continued weak market conditions. While we held our gross margins overall, there remained substantial pressure on gross margins throughout Europe. We controlled our operating expenses resulting in good flow-through to trading profit in the ongoing businesses. Cash generation was strong and we are continuing to invest in technology and new business models to deliver better customer service and gain market share."
Wolseley's U.S. brand, Ferguson, reported a 10.7 percent rise in Q1 sales to $3.2 billion, with like-for-like sales up 12.4 percent. Trading profit saw a 22.5 percent jump to $274.7 million.
Three bolt-on acquisitions were completed in the quarter with total annualised revenue of $29.9 million.
Like-for-like revenue in Canada was 1.7 percent ahead with negligible price inflation. Gross margins were slightly lower than last year. Operating cost growth was restricted to less than 1 percent at constant exchange rates. Trading profit was the same as last year at constant exchange rates but declined by $1.6 million to $25.2 million due to movements in exchange rates.
The acquisition of an industrial PVF business was completed in the quarter with annualised revenue of $11 million.
Like-for-like revenue in the UK was 0.5 percent ahead of last year including 0.5 percent price deflation. Growth in residential RMI markets, which represent the majority of UK revenue, remained modest. The Fusion Provida acquisition made last year contributed a further 4.4 percent to revenue growth. Gross margins were lower than last year due to competitive pricing pressure. Operating costs were well controlled and trading profit for the period was $37.8 million, $1.6 million behind last year.
In the Nordic region like-for-like revenue growth was 1.9 percent including 1.0 percent price inflation.
In Central Europe and France like-for-like revenue declined by 9.3 percent including 0.5 percent price inflation.