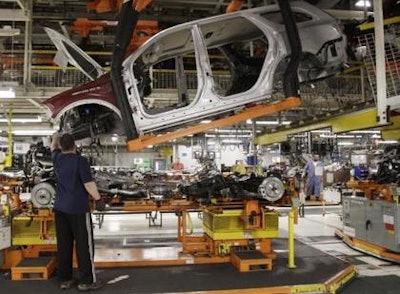 Orders for manufacturing technology equipment fell in April, according to the latest monthly report from the Association for Manufacturing Technology.
The report, which compiles data from companies participating in the U.S. Manufacturing Technology Order program, showed $384.81 million in overall orders in April, a decline of 8 percent from March and 1 percent compared to April 2014.
In addition, orders for the first four months of the year were down by 8.5 percent compared to the same period in 2014.
AMT President Douglas K. Woods attributed the numbers to a strong dollar, which hurts exports, and low energy prices, which curbs spending in that industry. Improved import prices and energy savings in the broader manufacturing sector, however, should benefit orders later in the year, he said.
"We believe investment in manufacturing will remain steady, and overall performance for the year will be as strong as we saw in 2013 and 2014," Woods said.