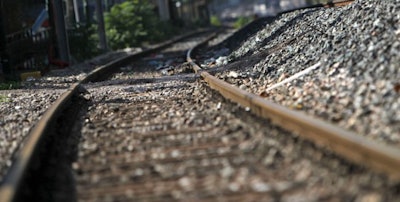 Federal regulations and decades-long changes in rail transportation are combining to create a shortage of boxcars that could become a full-blown crisis in the next several years.
The Wall Street Journal reports that 101,600 boxcars were taken off the rails over the past decade, while only 13,800 new cars were added. Estimates also suggested that 4,000 new cars would be needed to replace newly scrapped boxcars each year; only 692 were produced in 2014.
Several factors contributed to the decline of the boxcar. Railroad companies transitioned to customized railcars — including the tankers used to transport crude oil from fracking sites — and intermodal cars, which can be carried by ship, train or truck.
In addition, federal standards require boxcars to be retired after 50 years, while lower shipping volumes during the recession and high scrap metal prices led to additional idling.
Some industries, however, still rely on the boxcar, particularly in paper and lumber. Georgia-Pacific LLC, citing a lack of available boxcars to ship paper, idled one of its mills and slowed production at others.
Without sufficient boxcars, paper makers would likely be forced to rely on costlier trucks.
Solutions, meanwhile, appear elusive. Observers told the Journal that new boxcars are too expensive to make up for the fees paid by companies, and that raising those fees would eliminate their advantage over trucks.
Boxcar manufacturers, hampered by low demand, remain largely prevented from scaling up their production, while railroads focus their spending on other priorities. Railroads called for a longer boxcar standard and said they're working on other efficiencies to alleviate the shortage.
Others, however, argued that policymakers should raise the cap on boxcars to 65 years of service; another 75,000 cars are expected to hit the 50-year threshold over the next 15 years.
"There is a looming crisis," David Friedson of Memphis-based Evergreen Packaging told the Journal. "The next three to five years is when we go over the cliff and boxcars just come out of service."