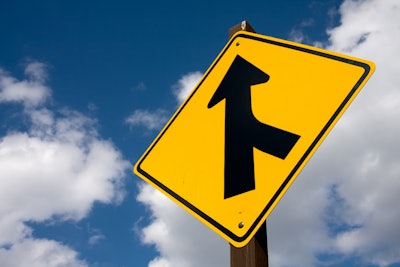 Merger activity in the global industrial sector declined in the first half of 2015 according to a newly released report from Mergermarket.
The New York firm's Global Industrials M&A Trend report said that the financial value of industrial mergers and acquisitions declined by 7.8 percent in the first six months of the year compared to the same span in 2014.
Meanwhile, the sector's share of overall mergers continued to decline as most other major economic segments saw an increase in transactions during the first half.
Free Whitepaper: 4 Ways Better Market Segmentation Leads To Higher Sales
The industrial share of global mergers and acquisitions declined to 3.6 percent, the lowest since 2009 and down from a peak of 10.6 percent at the end of 2011.
Deals targeting U.S. companies decreased by about 12 percent, while Europe saw a decline of more than 42 percent. Transactions targeting Asia — excluding Japan — nearly doubled in value, with more than two-thirds stemming from China.
Domestic transactions accounted for most of the activity except in Western Europe, where a weaker euro attracted interest from overseas buyers.
In the U.S., domestic mergers accounted for more than 90 percent of transactions involving U.S. industry, a record high.
The $13.7 billion purchase of Pall Corp. by fellow filtration company Danaher Corp. was the U.S. sector's largest in the first half.
The report also noted that the second quarter's $37.3 billion in overall transactions was up sharply from the first quarter's $25.9 billion.