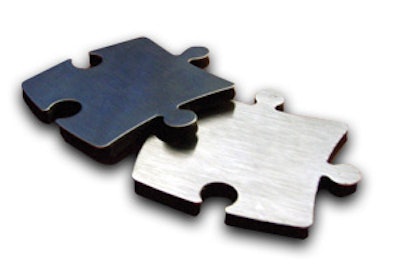 Mergers in the manufacturing and distribution industries are off 2014's pace but remain high relative to recent years, according to a new report.
The latest Capital M&A Review & Outlook from accounting firm BDO said that mergers and acquisitions in the first quarter of 2015 declined modestly compared to the same period last year.
The number of closed transactions, however, remained about 10 percent more than the firm's five-year historical average.
Read more: Manufacturing's trifecta: Optimism, growth and investment.
The report said that financial buyers — as opposed to strategic buyers — were helped by access to inexpensive debt.
Private equity firms, in particular, maintained $535 billion in available equity, the highest level since 2009. BDO said that those firms "are eagerly pursuing acquisition candidates and providing stiff competition for strategic acquirers in M&A auctions."
The report added that equity firms showed increased flexibility in the structure of acquisitions, which included complete buyouts and minority investments. Private equity exits from the market increased by more than 20 percent last year, which helped fuel a healthy fundraising market.
Equity firms also helped raise the average investment timeframe from 3.4 years in 2008 to a record 5.7 years in 2014 as they took more time to reach desired returns.
Although the report said that overall economic data for the U.S. in the first quarter "was not particularly inspiring," higher transaction volumes during that three-month period should translate to strong numbers for the remainder of 2015.
BDO's index of manufacturing and distribution stocks, meanwhile, climbed by 80 percent over the last five years amid the economy's recovery from recession.