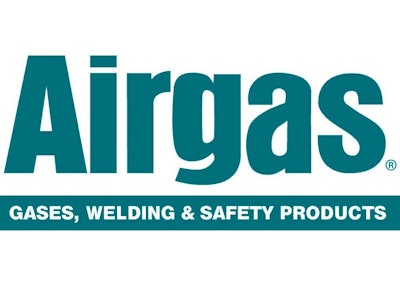 According to a report by the West Virginia Gazette, Teamster union members working for Airgas Mid-America in Charleston, WV on Saturday unanimously rejected the company's offer for a collective bargaining agreement. This would be the first contract negotiated by the union since the company's employees on Charleston's West Side voted to have the Teamsters represent them in July 2014.
The Airgas facility has 22 employees represented by the union.
Gases made in Charleston are distributed to Airgas branches throughout West Virginia, Kentucky and Tennessee for use in medical and industrial settings, including welding jobs.
The report says local Airgas workers rejected the proposed contract in large part because the company refused to raise wages for their Charleston employees to a rate comparable to wages paid by its local competitor — Matheson Tri-Gas — or wages paid at other Airgas locations around the country where workers are represented by Teamsters.
Matheson Tri-Gas is starting the second year of a five-year employment agreement it reached last year. The Teamsters also represent workers at 39 other Airgas locations around the country.
"It's insulting that the parties have been in negotiations close to a year and the company does not think enough of its employees to raise them up to standards," the report quotes Ken Hall, President of Local 175 in South Charleston and General Secretary-Treasurer of the International Brotherhood of Teamsters.
"We will not be treated like second-class citizens in West Virginia. We will be contacting other Teamster locals around the country in seeking their assistance in reaching a fair agreement."
The unanimous vote against the contract comes in the wake of another offer rejected by Airgas employees in Massachusetts back in February.