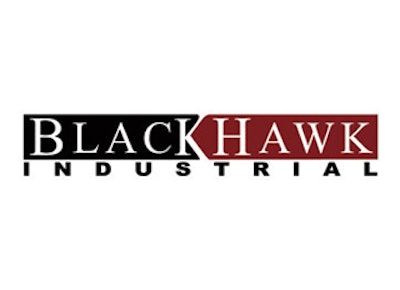 BlackHawk Industrial – No. 29 on Industrial Distribution's 2014 Big 50 List – announced Friday that it has acquired Denver, CO-based Jarvis Supply. Financial terms were not disclosed.
Jarvis Supply is a tooling distributor that sells drills, end mills, abrasives, and more to machine shops in Colorado.
Broken Arrow, OK-based BlackHawk says the strategic acquisition will strengthen its footprint and sales presence in the Colorado market, expanding its sales and customer service talent into the mountain region.
Check out ID's new Distributor Profile on BlackHawk Industrial, part of our July/August issue.
It is BlackHawk's 24th acquisition since making its first in October 2010.
"We are laser-focused on continuing to build out BlackHawk Industrial throughout North America," said Bill Scheller, BlackHawk CEO. "We believe Denver and the state of Colorado is a great geographical area within the United States that is underserved and will benefit from the technical metalworking sales talent of a distributor like BlackHawk Industrial."
"We have already begun consolidating the Jarvis Supply operation into our existing BlackHawk Denver location," Scheller added. "The sales team and customer base of Jarvis Supply have begun to experience the expanded product and supplier offering available through BlackHawk. We are very excited to add the Jarvis Team to the BlackHawk Family to better service our growing business. Because of increased demand from customers in this marketplace, we are aggressively looking to add additional sales and customer service talent to this team."