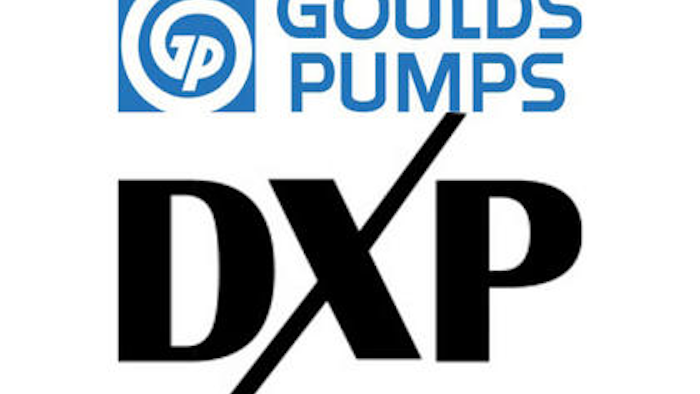 Seneca Falls, NY-based Goulds Pumps Inc., a business of ITT, announced Sept. 22 the results of nearly two years of arbitration.
The results showed that Goulds Pumps won its arbitration against DXP Enterprises Inc. for violating a 2010 distribution agreement and has served notice to DXP to terminate the agreement.
According to Goulds Pumps, the Sept. 17 dated award says the arbitrator found that DXP's acquisition of B27, LLC on Jan. 2, 2014 was a substantial breach of the distribution agreement and that Goulds Pumps had good cause to terminate the agreement.
Free Whitepaper: From the Trenches: Inside Industrial Distribution M&A
"This arbitration has been ongoing for more than a year and we are pleased with the result and that we now have the opportunity to build an even stronger North American sales channel for the future," said David Steblein, Goulds Pumps' VP and General Manager for Sales for the Americas, in a release.
DXP is No. 20 on Industrial Distribution's 2015 Big 50 List.
The distribution agreement stated that DXP could not, without Goulds' consent, sell or promote products that are competitive with products covered by the agreement. With the acquisition of B27, DXP and its subsidiaries manufacture, promote and sell pumps and parts which compete with Goulds Pumps' API pumps.
A DXP press release on Sept. 24 said "ITT Goulds prevailed in the arbitration on a small violation of the distributor agreement regarding DXP's acquisition of B27 and a disagreement regarding whether Goulds agreed to take API products off the distributor agreements. With DXP's relationship with Goulds deteriorating and DXP's focus on meeting customer needs in the balance, DXP proactively decided to acquire B27 in 2014 after several efforts and attempts to remedy the friction in the relationship."
Goulds Pumps has served DXP notice to terminate the agreement for DXP's areas of primary responsibility, which include various portions of Texas, Oklahoma, New Mexico, Arkansas, Louisiana and Mississippi.
Goulds Pumps also served notices to terminate on DXP's subsidiaries including Austin & Denholm Industrial Sales (Alberta) Inc. (ADI); Alaska Pumps Supply, Inc.; Quadna, Inc.; and RA Mueller, Inc.
"We will be appointing new distributors and sales engineers to serve customers in these territories," Steblein said. "Goulds Pumps has a strong network of sales engineers and distributors through the Americas and we are confident that we will be able to serve our customers and maintain a high customer service level during the planned transition."
"At this juncture, the result of the arbitration with ITT Goulds was one-sided and we are excited to move forward for our customers' and employees' benefit," said David Little, DXP Chief Executive Officer in a release. "This resolution increases our flexibility to grow profitably as we continue to focus on meeting customer needs, delivering strong performance and sustainable economic value for our customers, employees and shareholders."