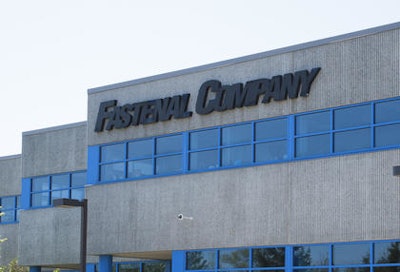 On Thursday, the U.S. Department of Labor said that Fastenal – No. 12 on Industrial Distribution's 2015 Big 50 List – was found to have discriminated against 8,453 job applicants who sought general warehouse positions at two of its distribution facilities in Indianapolis and Atlanta.
The Department of Labor's Office of Federal Contract Compliance Programs said that during its investigation, it found that Fastenal destroyed or failed to provide various employment records from both facilities in an alleged attempt to hinder the investigation.
As a result, Winona, MN-based Fastenal has offered 171 job positions to applicants in Indianapolis and Atlanta, and will pay $1.25 million in back wages and interest to the 7,398 African American and 1,055 female job applicants affected. The OFCCP said Fastenal did not admit liability, and that the violations occurred while Fastenal received more than $35 million in government contracts for its products.
The investigation covered the years 2011 and 2012.
"Fastenal has taken a step in the right direction by working closely with our agency to resolve these issues," said OFCCP Director Patricia Shiu. "Together, we will ensure that the company continues to maintain all required employment records and only uses employment tests that are job related to the position for which they are applying."