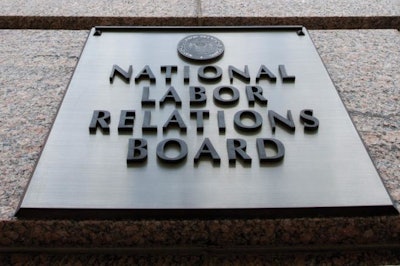 A forthcoming ruling from federal labor officials could dramatically alter the status of employees in a wide range of industries.
According to a report in The Hill, experts believe that the National Labor Relations Board will issue a ruling this month stipulating that workers provided by a staffing company are also jointly employed by the contracting company.
The decision specifically applies to Houston waste disposal company Browning-Ferris Industries, which hired a company in Phoenix to provide workers for a California recycling plant. The expected NLRB order would make Browning-Ferris responsible for any labor violations at the plant and would require the company to bargain collectively with those workers.
Analysts, however, expect thousands of companies that rely on temporary workers or independent contractors to be affected by the ruling.
The decision could particularly damage the restaurant industry — which relies on thousands of individual franchises to operate chains — but the manufacturing, construction and financial sectors could also be impacted.
"It has the potential to change the entire way businesses operate in this country," Rob Green of the National Council of Chain Restaurants told The Hill.
Supporters of the prospective ruling believe that the order would provide additional security for temporary workers and contractors that frequently deal with reduced pay and fewer workplace protections. The Obama administration last month vowed to crack down on workers improperly classified as contractors.
Critics, however, said that the ruling could completely redefine an employee in the U.S. and would potentially force businesses to cut ties with staffing agencies and subcontractors, including for janitorial work or security.
The order would be just the latest in a string of controversial NLRB decisions to draw the ire of the business community and congressional Republicans.
The board last year voted to tighten the window between union certification bids and the start of voting by workers, while Republicans also took steps to curb a joint employer standard for franchises and the authorization of small groups of organized workers, or "micro-unions."