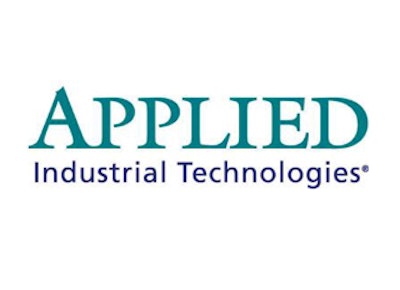 29% Increase in Net Income
10% Increase in Quarterly Dividend
Cleveland, OH – Applied Industrial Technologies today reported second quarter fiscal 2013 sales and earnings for the three months ended December 31, 2012.
Net sales for the second quarter increased 3.4% to $589.5 million from $570.4 in the comparable period a year ago. Net income for the quarter increased to $27.0 million, or $0.64 per share, compared to $20.9 million, or $0.49 per share, last year.
For the six months ended December 31, 2012, sales increased 4.4% to $1.20 billion from $1.15 billion in the same period last year. Net income increased 19.6% to $56.6 million, or $1.33 per share, compared to $47.3 million, or $1.11 per share, last year.
Commenting on results, Applied's Chief Executive Officer Neil A. Schrimsher said, "With a modest increase in sales, our cost controls and efficiency gains helped generate a solid increase in earnings and profitability for the quarter. Our gross profit margin of 27.6% reflects a 30 basis point improvement over last year's second quarter, and our 6.9% operating margin represents a 110 basis point increase over the prior year period.
"While some of the recent macroeconomic headwinds will continue as we move into the second half of our fiscal year, we remain optimistic about the overall North American industrial economy for calendar 2013. We are focused on driving operating performance in the current environment and implementing programs that support our long-range strategic plan for growth and profitability – organically, via acquisition and through our technology investments.
"At the midpoint of our fiscal year, and given the current economic environment, we are now projecting earnings per share to be in the range of $2.70 to $2.90 on revenue growth expectations of 4% to 7%."
In addition, Mr. Schrimsher announced today that the Company's Board of Directors declared a 10% increase in the quarterly cash dividend to $0.23 per common share. The dividend is payable on February 28, 2013, to shareholders of record on February 15, 2013. "We are confident in our ongoing business position, and we are committed to generating increased shareholder value, including paying an attractive dividend."