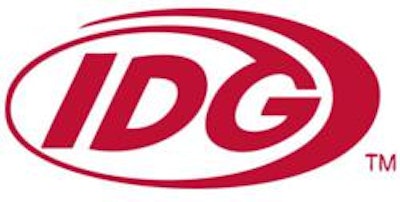 Belmont, NC - Industrial Distribution Group has launched a new Integrated Supply solution. The solution highlights the challenges faced by today's manufacturers as they attempt to reduce costs by focusing on their indirect materials.
A short animated video was released by the company concerning the announcement. "This short animation clearly demonstrates how our Customers can drive down costs and build efficiencies in the supply chain by partnering with IDG. Our Customers are fighting every day to stay competitive and improve profitability, and IDG helps manufacturers do just that every day. Hopefully, this video will deliver that message and help American companies remain strong," says Chris Pratt, Senior VP of Marketing at IDG.
North American companies are working hard to compete in a highly competitive, global marketplace and reducing costs has been their number one challenge. Typically, companies have reduced costs by refining their manufacturing processes and through close management of their direct materials. Manufacturers have done a good job building efficiencies in direct materials, which are those items that are part of the finished products… and also represent most of the product cost.
Smart companies are realizing they can reduce costs even further by focusing on their indirect materials. Indirect materials are those items that are used to make products but are NOT part of the finished product. These items include safety products, hand and power tools, cutting tools and maintenance equipment.
While indirect materials make up only 5-10% of a manufacturer's expenses, typically they take up over 80% of their procurement activity. In addition, significantly lower prices, improved cash flow and a streamlined supply chain offer an opportunity to improve plant efficiencies and reduce costs.
Industrial Distribution Group, a recognized leader in the design, build and implementation of supply chain solutions focused on indirect materials, has demonstrated that efficient management of indirect materials can improve plant operating income by up to 10%. IDG has demonstrated expertise in delivering significantly improved productivity, cash flow, and profitability to both single manufacturing plants as well as today's leading Fortune 100 companies. Contact IDG today and let one of their experts show you how to build a competitive advantage by driving innovation through our people, products, processes and technology.
For more information, please visit www.idg-corp.com.