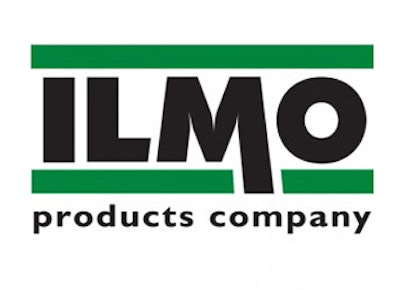 Jacksonville, IL – ILMO Products Company has released an exclusive line of ISO-certified welding gas mixtures called ISO Weld Blends throughout Illinois and Missouri, produced internally with ILMO Specialty Gases' ISO 17025 accredited gas laboratory. ILMO is the first distributor to ISO-certify all of their welding blends and theirs is the first full-scale production of such gases by any gas producer in the United States.
ILMO Specialty Gases' Program Manager, Kris Luther, says the groundbreaking ISO Weld Blends will provide precise, reliable gas blends for all of ILMO's welding customers and benefit large volume, critical welding operations and ISO 9000/9001 registered facilities.
Luther describes ILMO's ISO Weld Blends as "the first welding gases of their kind" and as "uniquely coupling ILMO's ISO 17025 lab capabilities with our industrial gas fill system to guarantee the accuracy of blend tolerances to 0.23%." He adds, "This assures users they are receiving the exact blend needed for consistent weld quality since most gas companies state a range of +/- 5-10%. Without a testing and calibration process comparable to ILMO's, other gas companies cannot ensure the purity, consistency, and accuracy of the content in their cylinders."
ILMO Products Company President, Brad Floreth, states, "We've been perfecting our testing and analysis procedures for months to be able to offer this to our customers. This means we can guarantee the accuracy of blend tolerances for our welding customers, and for their critical welds, we can assure them they are getting the exact blend needed for consistent weld quality." Floreth added, "We feel strongly it is time gas producers put a quality control program on the production end and not wait to hear about blend inaccuracies from a customer once they're in the middle of a critical project and there's an issue. Not until a customer's gas producer adopts this procedure, like ILMO has, will that improve."
Important to note is that ISO 9000/9001 indicates compliance with best practices in general manufacturing operations while ISO 17025 accreditation is awarded specifically to laboratories performing testing and calibrations. ILMO is just of a handful of companies with this key distinction in the Midwest and nationally.
More information can be found at www.ISOweldblends.com.