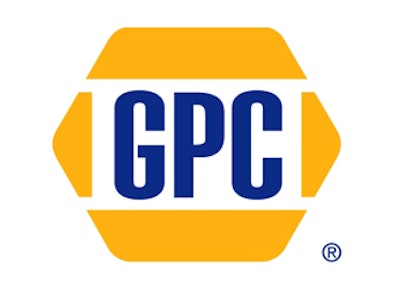 Atlanta, GA - Genuine Parts Company announced today that Jerry Nix has informed the Board of Directors of his plan to retire as Chief Financial Officer of the Company, effective March 1, 2013. The Company also announced that its Board has elected Carol B. Yancey to the position of Executive Vice President of Finance and Corporate Secretary. Ms. Yancey will assume the role of Chief Financial Officer upon Mr. Nix's retirement. Ms. Yancey has been with the Company for nearly 22 years and was previously Senior Vice President of Finance and Corporate Secretary of Genuine Parts Company.
Tom Gallagher, Chairman and CEO of Genuine Parts Company, commented, "On behalf of the entire organization, we want to thank Jerry Nix for his 34 years of dedicated service to the Company, including the last 13 years as CFO. His many contributions have been instrumental to the significant growth and strong financial performance of the Company over this time period and we wish him the very best for the future."
Mr. Gallagher added, "We identified Carol for this role as part of our careful and deliberate succession planning process. Her proven leadership and contributions over the years make her the right choice as the Company's next CFO. During her long and successful tenure with the Company, Carol was promoted numerous times and elected Senior Vice President of Finance and Corporate Secretary in 2006. Along the way, she developed a tremendous acumen for both the fundamental and financial aspects of the Company." Prior to joining Genuine Parts in 1991, Ms. Yancey was a manager at Ernst & Young, LLP.
The Board of Directors of Genuine Parts Company declared a regular quarterly cash dividend of forty-nine and one-half cents ($0.495) per share on the Company's common stock. The dividend is payable January 2, 2013 to shareholders of record December 7, 2012.
About Genuine Parts Company
Genuine Parts Company is a distributor of automotive replacement parts in the U.S., Canada and Mexico. The Company also distributes industrial replacement parts in the U.S., Canada and Mexico through its Motion Industries subsidiary. S. P. Richards Company, the Office Products Group, distributes business products nationwide in the U.S. and in Canada. The Electrical/Electronic Group, EIS, Inc., distributes electrical and electronic components throughout the U.S., Canada and Mexico. Genuine Parts Company had 2011 revenues of $12.5 billion.