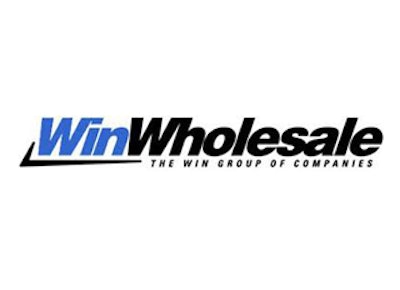 Company is forty-third overall and third among distributors
Dayton, OH – For the fifth consecutive year, WinWholesale Inc. has been named to the annual InformationWeek 500, a listing by InformationWeek magazine of the nation's most innovative U.S. users of business technology. The company received its highest ranking at number 43 on the list and was third among 15 distributors.
WinWholesale is one of the largest distributors in the nation of residential and commercial construction and industrial supplies and equipment.
According to the magazine, companies on the 500 list demonstrate a pattern of technological, procedural and organizational innovation. Only organizations with $250 million or more in annual revenue may participate in the rankings. WinWholesale's 2011 revenue was $1.76 billion.
"We are very pleased by the InformationWeek honor and are especially gratified to be ranked so high on the list and among other distributors," said Steve Hangen, WinWholesale chief information officer. "Our IT team at WinWholesale has been working closely with our locations across the country so they can do business using iPads and to provide their customers with tools to interact with their Win supplier around the clock."
This is the 24th year InformationWeek has published its 500 list.

About WinWholesale Inc.
WinWholesale Inc. (www.winwholesale.com) is a leading supplier of residential and commercial construction and industrial supplies and materials headquartered in Dayton, Ohio. The privately-held company consists of more than 460 wholesaling corporations and also Noland Company, a wholly-owned subsidiary. Noland is a wholesaler with nearly 70 locations mainly in the Southeast. Collectively, WinWholesale is known as "The Win Group of Companies." In the group are companies conducting business-to-business wholesale distribution of plumbing and heating supplies; hydronics; industrial pipe, valves and fittings; heating, ventilation, air conditioning and refrigeration equipment; electrical equipment; industrial and commercial fastening hardware; waterworks and utility supplies; domestic, commercial and industrial pumps, and irrigation and landscape supplies.