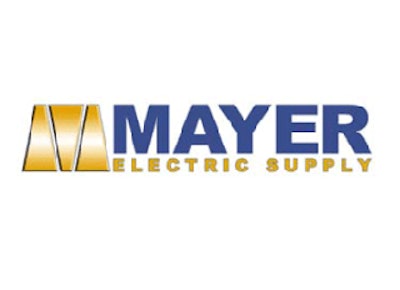 Mayer Electric Supply recently opened its newest branch in Charlottesville, Virginia. The branch is located at 219 Elliott Avenue in Charlottesville and will be holding the ribbon cutting ceremony at its grand opening in October.
The Charlottesville location occupies 15,000 square feet and carries an inventory of $700,000. This gives Mayer plenty of space and supplies to provide excellent service as a full-line wholesale-distributor of electrical products. Keith Langford, Branch Manager and a Mayer associate since 1996, and is excited and confident that this convenient location will be an asset to Charlottesville area customers. The stores hours are 7:00 – 5:00 Monday thru Friday with emergency service offered 24/7. The Charlottesville team members can be reached by calling, (434) 422-3270, faxing, (434) 422-2857, or email [email protected] Additional information about Mayer is available through the mayerelectric.com website.
Mayer is a wholesale-distributor of electrical equipment and supplies, lighting, tools, communications, and factory automation equipment. The company, founded in 1930, is third-generation family and certified woman-owned business. Mayer Electric Supply is the 11th largest distributor of electrical products in the U.S. with sales of $626M. The company is also a leader in quality service as evidenced by it being the first electrical distributor in the nation to have received ISO 9001 Quality Certification.