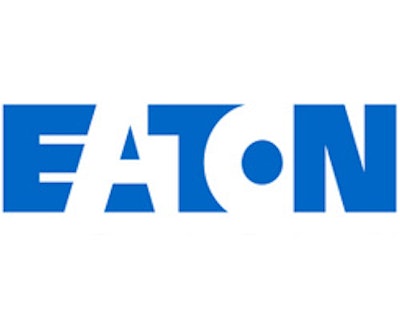 Complementary Products and Markets Create Opportunities for Growth in Global Electrical Industry
CLEVELAND & DUBLIN -- Diversified industrial manufacturer Eaton Corporation (NYSE: ETN) ("Eaton") and electrical equipment supplier Cooper Industries plc (NYSE: CBE) ("Cooper") today announced they have entered into a definitive agreement under which Eaton will acquire Cooper in a transaction that will significantly increase the capabilities and geographic breadth of the combined company's power management portfolio and electrical business.
The announcement required under the Irish Takeover Rules has been made (the "Rule 2.5 Announcement") and is available at www.eaton.com.
Founded in 1833, Cooper is a leading supplier of electrical equipment with a wide range of electrical products including electrical protection, power transmission and distribution, lighting and wiring components. This suite of electrical products enhances customer energy efficiency and safety across a number of end markets globally. Founded in 1911, Eaton is a global power management company. Its electrical business is a global leader in power distribution, power quality, control and automation, power monitoring, and energy management products and services. Eaton is positioned to answer today's most critical power management challenges through its electrical, aerospace, hydraulics and vehicle businesses. At the close of the transaction, which is expected in the second half of 2012, Eaton and Cooper will be combined under a new company incorporated in Ireland, where Cooper is incorporated today. The newly created company, which is expected to be called Eaton Global Corporation Plc or a variant thereof ("New Eaton"), will be led by Alexander M. Cutler, Eaton's current chairman and chief executive officer.
"This compelling combination of Eaton's power distribution and power quality equipment and systems with Cooper's diversified component brands, global reach and international distribution creates a game changer to serve the electrical industry," said Cutler. "We're excited about bringing together two great companies to create shareholder value and continue our global growth. This combination significantly expands our ability to better serve our customers with their demands for critical energy saving technologies as they address the impact of the world's growing energy needs."
"We are extremely pleased to become part of Eaton's global electrical business," said Kirk Hachigian, chairman and chief executive officer of Cooper. "This combination creates endless opportunities to accelerate growth and serve our global customers through combining technology, distribution, penetrating important vertical industries and entering new emerging markets. The two companies are a perfect fit in every respect."
The combined company would have had historical 2011 revenues of $21.5 billion and EBITDA of $3.1 billion, and it is expected to enhance shareholder value by:
-- Leveraging complementary product offerings between Eaton and Cooper's electrical businesses.
-- Accelerating long-term growth potential by increasing exposure to attractive end markets and service opportunities.
-- Better satisfying customer global demands for energy efficiency and electrical safety.
-- Generating approximately $535 million in expected annual synergies by 20161.
The Acquisition is expected to be accretive to operating earnings per share by $0.35 in 2014 and by $0.45 in 2015. Excluding the non-cash expense related to the amortization of intangibles arising from purchase accounting, the Acquisition is expected to be accretive to operating earnings per share by $0.65 in 2014 and by $0.75 in 20152. The Acquisition will be financed with a mixture of cash, debt, and equity.
Under the terms of the Transaction Agreement, Cooper Shareholders will receive $39.15 in cash and 0.77479 shares of New Eaton for each Cooper share. Based on the Closing Price for Eaton common stock on Friday May 18, 2012, Cooper Shareholders will receive cash and shares valued at $72.00 per share, representing a premium of 29 percent and a total transaction equity value of approximately $11.8 billion3. Eaton Shareholders will receive one share of the new company for each share of Eaton that they own upon closing. The transaction will be taxable, for U.S. federal income tax purposes, to both the Eaton Shareholders and the Cooper Shareholders.
Eaton Shareholders are expected to own approximately 73 percent of the combined company while legacy Cooper Shareholders are expected to own approximately 27 percent. Shares of New Eaton will be registered with the U.S. SEC and are expected to trade on the New York Stock Exchange under the ticker symbol ETN.
Eaton has secured a $6.75 billion fully underwritten bridge financing commitment from Morgan Stanley Bank, N.A., Morgan Stanley Senior Funding, Inc. and Citibank, N.A. to finance the cash portion of the Acquisition. Eaton plans to later refinance these bridge borrowings through a new term debt issuance, use of cash on hand, and the possible sale of assets.