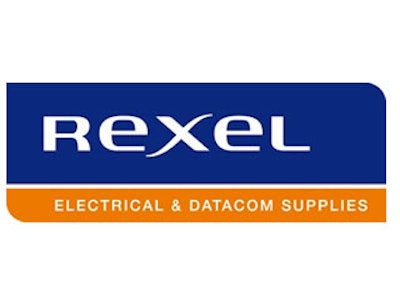 Rexel, a global leader in the distribution of electrical supplies, announces it has reached agreement to acquire Platt Electric Supply, a premier independent distributor of electrical products & services in the Western U.S.
Platt Electric Supply significantly reinforces Rexel's position in the U.S, one of the world's largest markets for electrical supplies, and strengthens its market share in the Western part of the country. Following this acquisition, Rexel's market share in this region, which is expected to grow at a faster rate than the overall U.S. market, will exceed 10%.
This acquisition supports one of Rexel's top external growth priorities: strengthening its market share in key mature markets where the Group is already present. Platt's business model focused on organic growth, its strong financial performance, outstanding customer service, experienced and well-trained employees, strong brand recognition and innovative use of technology constitute solid assets on which to build in the future.
This acquisition represents an investment of c. €300 million (enterprise value) for Rexel and will be accretive by the end of 2013.
Jeff Baker, President of Platt Electric Supply, will become President and CEO of Platt Electric Supply and will become Vice-President of Rexel Inc. He will assume an enhanced leadership role on several key initiatives for the broader Rexel business in the U.S.
The transaction, subject to customary conditions, should close in early July and Platt Electric Supply's operations should be consolidated from July, 2012.
Rudy PROVOOST, Chairman of the Management Board and CEO, said: "Through the acquisition of Platt Electric Supply, Rexel is significantly expanding its footprint in the US and strengthening its market position in a key region. Platt's strong geographic and strategic fit with our existing operations in the US will create significant value for Rexel and its shareholders."
Platt Electric Supply
Founded in 1953, Platt Electric Supply is a premier independent distributor of electrical products and services in the Western United States. The family-owned company based in Beaverton (Oregon) benefits from an experienced management team, solid reputation and strong brand recognition.
Operating 111 branches located in 7 states and two logistics centers, Platt Electric Supply posted sales of c. €310 million in 2011 and delivered strong financial performance. It employed c. 1,000 people at December 31, 2011.
Platt Electric Supply serves electrical contractors, industrial facilities and commercial businesses with electrical and energy efficiency products and services.
Rexel in the United States
Rexel is one of the major electrical distributors in the United States, through its subsidiaries Rexel Inc. and Gexpro. Operating from close to 300 branches located across the country, Rexel provides products and services to the commercial, industrial and residential end-markets. In 2011, Rexel's American operations contributed over €2.5bn to the Group's consolidated sales.
Rexel, a global leader in the distribution of electrical supplies, serves three main end markets: industrial, commercial and residential. The Group operates in 37 countries, with a network of some 2,200 branches, and employs 28,000 people. Rexel's sales were €12.7 billion in 2011. Its majority shareholders are an investor group led by Clayton, Dubilier& Rice, Eurazeo and BAML Capital Partners.
Rexel is listed on the Eurolist market of Euronext Paris (compartment A, ticker RXL, ISIN code FR0010451203). It is integrated in the following indices: SBF 120, CAC Mid 100, CAC AllTrade, CAC AllShares, FTSE EuroMid, FTSE4Good, STOXX600 and ASPI Eurozone.
For more information, visit Rexel's web site at www.rexel.com