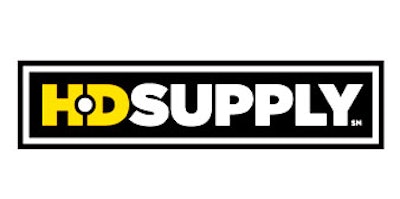 HD Supply Facilities Maintenance Announces Release of 2012 Hospitality Solutions Catalog
San Diego, CA - HD Supply Facilities Maintenance, a leading supplier of maintenance, repair and operations (MRO) products, recently released its Volume 10 Hospitality Solutions catalog. Customers will find an expanded selection of textiles, amenities, guest room appliances, janitorial supplies and kitchen and bath products specifically designed for hotels, resorts and timeshares. Many of these products are also sustainable, which helps properties save money on utility bills, decrease their environmental impact and meet their sustainability goals.
"With the addition of the new and expanded product lines from some of the industry's most trusted brands, our new Volume 10 Hospitality Solutions catalog features thousands of in-stock products tailored to meet the needs of our customers," said David Kahn, vice president of Hospitality Solutions at HD Supply Facilities Maintenance. "Our focus is on offering the breadth and depth of hospitality products that our customers need with no minimum order requirement, and we offer it with the availability of fast, free nationwide delivery."
The Hospitality Solutions catalog features operating supplies and equipment (OS&E) and furniture, fixtures and equipment (FF&E), including:
Bed Linen
Featuring the latest innovation in top-of-bed collections, the catalog showcases the new 1888 Mills Beyond™ Impressions and West Point Home's Martex Suites collections. Easy to clean and affordable, these luxurious collections are offered in a wide array of style options with triple sheeting design and matching bed scarves.
New stretchable Swift Fit™ bed skirts by Martex are also available, offering quick and easy installation for housekeeping teams.
Personal Care Amenities
The new Classic Care Solutions collection features well-known brands guests know and trust, such as Vaseline® Total Moisture lotion and Pantene Pro-V® shampoo and conditioner. Other new additions include Philosophy by Marietta, a luxury line that includes cruelty-free skin care products, and Sister Sky by Marietta, natural products designed to enhance health and wellness.
Guest Bathroom Fixtures
Grohe® and Kohler® decorative hardware and showering products designed to enhance functionality with a contemporary look and feel.
LCD Televisions
The new ENERGY STAR®-qualified Hisense LCD TVs combine performance and energy savings at a great price.
ADA-Compliant Products
The catalog also features new ADA-compliant products such as telecommunications devices, grab bars and privacy door latches. A complete listing of these products can be found in the ADA-compliant product index.
As part of HD Supply Facilities Maintenance's commitment to sustainable business practices, the Hospitality Solutions catalog is printed on paper certified by the Forest Stewardship Council® (FSC).