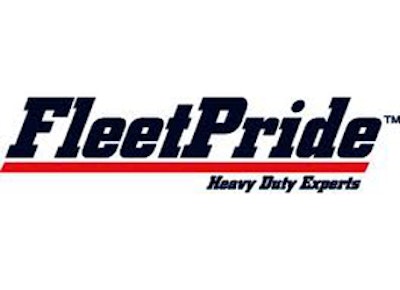 FleetPride, Inc. (The Woodlands, TX), the nation's largest independent aftermarket distributor of heavy-duty truck and trailer parts, today announced the opening of its new 122,000 square foot regional distribution center in Bolingbrook, Illinois, located at 1501 Remington Boulevard.
"Bolingbrook is our fifth regional distribution center, allowing us to continue to expand and streamline FleetPride's national parts logistics network," explained Robert Lindley, FleetPride's Vice President of Supply Chain. "These regional distribution centers are strategically located in high-volume areas which support our commitment to superior customer service, and fuel our continued growth. By opening this location, we can provide overnight delivery service to over 30 FleetPride stores in the Midwestern U.S.," said Lindley.
Bolingbrook's inventory includes over 40,000 SKUs and reflects the demand of FleetPride's regional customer base. In addition to the sizable parts inventory, the Bolingbrook distribution center will also offer kitting and light packaging.