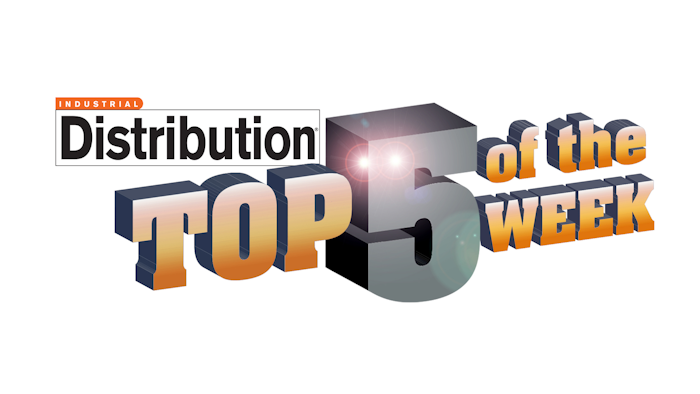 ID's September/October print and digital editions highlighted this past week, as the print version reached subscribers and the digital edition was shared Tuesday. The next issue isn't until January, so be sure to give September/October a good read. 
Here's this week's Top 5
ID's September/October Digital Edition - The Big 50: Our latest digital edition gave readers their first look at the full Big 50 List spread, a Distributor Profile on Port Washington, NY-based Global Industrial, along with a collection of new contributed articles and further analysis on The Big 50. The online article version of The Big 50 List was posted Friday.
Epicor Realigns Management Team After KKR Acquisition: Following global investment firm KKR's completed its acquisition of Epicor Software, Epicor has expanded the responsibilities of its executive leadership team.
Amazon's New Chicago Area Fulfillment Centers Are Just Part Of Its Expansion Plans: Amazon recently announced plans for a new 850,000 square foot fulfillment center in Montee, IL, which will be the third such facility to come to the Chicago suburbs in an 18-month span. Jack Keough highlights Amazon's recently-completed and newly-planned planned fulfillment centers around the country. 
Fastenal Daily Sales Flat In August: The company posted a total year-over-year sales gain of nearly 10 percent in August, but daily sales gained only 0.3 percent as the month had two more selling days than in 2015.
Cincinnati Airgas Workers Authorize Strike Over Cameras, Contract Proposals: Teamsters Local 100 say they are fighting against Airgas placing cameras in workers' restrooms and locker rooms at a Cincinnati facility, as well as contract proposals the group says "would destroy job security and seniority."