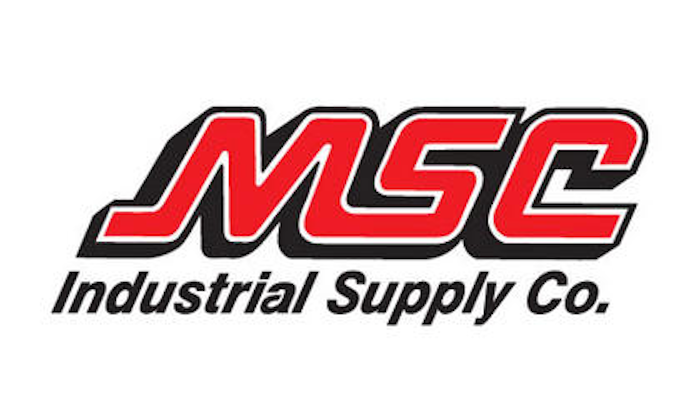 MSC Industrial Direct has made substantial investments in the past few years, ranging from its huge acquisition of Barnes Distribution of North America (BDNA), expanding and restructuring its sales force, building a new customer fulfillment center, relocating its headquarters, and becoming a major player in e-commerce.
All those investments temporarily suppressed operating margins, CEO Erik Gershwind told financial analysts, but in the end will produce long-term returns in the form of sustainable market share gains that translate into top-line growth and earnings leverage in increased sales and profitability.
In releasing its latest quarterly earnings statement, MSC reported sales of $726 million, reflecting an average daily sales growth of 7.8 percent. Growth in national accounts and government, each of which grew by double digit gains, helped fuel MSC's base business. Growth from vending accounts also continued to be a big driver, contributing about four points of growth. The former BDNA, re-branded to C Class Solutions Group l (CCSG) last quarter, saw growth in the single digits. It was a solid quarter for MSC.
Gershwind pointed out that MSC is growing at high single digits compared to the overall distribution industry, which is growing at about 3 to 4 percent.
"To be clear, competitive activity in our industry remains fierce," Gershwind said, according to a transcript of the call as provided by www.seekingalpha.com. "However, that dynamic is no different from what we would have said five years ago or 10 years ago, and the primary pressure continues to come from local distributors, who are feeling the effects of industry consolidation. We are of course mindful of new entrants into the MRO space and into our core metalworking business. We are paying close attention and are laser focused on sustaining our leadership position."
MSC has closed three distribution centers this year and also closed BDNA's former headquarters in Cleveland and moved employees to its new corporate facility in Davidson, N.C. The Davidson facility was completed on time and on budget, Gershwind said. The company also completed construction of its fifth fulfillment center in Columbus, Ohio.
"Our organic growth investments also remain on track. Those include vending, e-commerce, product expansions and sales force expansion. We anticipate all continuing as expected in fiscal 2015," he said.
Gershwind said MSC intends to expand its sales force by 8 to 10 percent, depending on market conditions.  
He added that mergers and acquisitions have remained an important part of the company's strategic growth in the past eight years. Those acquisitions include J&L Industrial, Rutland Tool, ATS Industrial Supply and, of course, BDNA, which was the largest acquisition in the company's history.
MSC has become one of the top distributors in the country as to the use of technology. More than a third of MSC's revenue is associated with e-commerce.