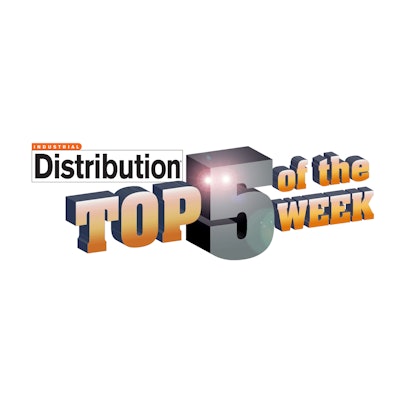 The latest quarterly financial reporting period is underway, with Fastenal's leading content on ID this past week.
Here's this week's Top 5
Fastenal Sales And Profits Soared In 2017 On Vending, Onsite: Fastenal posted another strong quarter in Q4 to cap a 2017 led by considerable sales and profit growth powered by the company's installed vending machines and Onsite customers.
Grainger Further Boosts Online Offerings With Launch Of Zoro UK: Grainger on Monday announced a new addition to its online offerings with the launch of Zoro UK, a new e-commerce MRO supply source for the UK market. It matches Grainger chief executive DG Macpherson's 2017 comments that 80 percent of the company's sales will happen online by 2020.
Bunzl Acquires Industrial PPE Distributor Revco: International distribution and outsourcing group Bunzl plc has announced the acquisition of Santa Fe, CA-based Revco, a manufacturer and distributor of personal protective equipment to redistributors in a variety of end markets, primarily the welding and industrial sectors throughout the U.S.
Not Getting The Sales You Should Be? Examine These 4 Gaps: The gates are down, the lights are flashing, but the train is not coming. If that is the case, Bill Blades proposes a few ideas to get you back on track.
Amazon Narrows HQ2 Finalists From 238 Cities To 20: Amazon reviewed 238 proposals from across the U.S., Canada and Mexico to host HQ2, the company's second headquarters in North America. On Thursday, the e-commerce giant unveiled the 20 cities it has narrowed its list of candidates to. See them here.