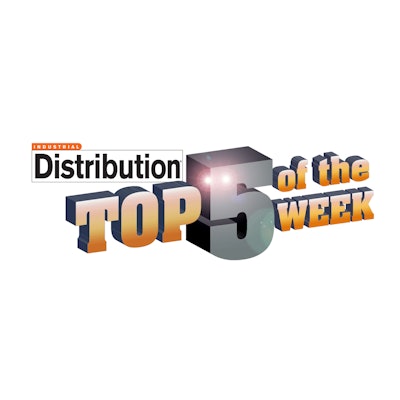 Fastenal's latest quarterly fiscal results was the top item this past week as expected, while a thought-leadership piece about inventory turnover and our July editorial column about generational differences also helped lead traffic.
Here's this week's Top 5
Fastenal Closed 31 Branches In Q2, But Sales & Profit Grew Faster: Fastenal's considerable year-over-year growth accelerated further in Q2, as the company made up for 31 branch closures with more vending device installations and Onsite locations.
GHX Industrial Consolidating 4 Locations Into New Houston HQ: Real estate developer McCord Development recently said that United Distribution Group subsidiary GHX Industrial will move into a new 143,500-square-foot facility in northeast Houston as the company consolidates its current branches in the area.
Roofing Supplier SRS Distribution Opens 4 New Locations: The new locations in North Carolina, Florida, Texas and Illinois bring SRS' total presence to 189 locations in 41 states.
How Industrial Distributors Can Maximize Inventory Turnover: While increasing inventory turns generates more free cash flow, it often comes at a price. The solution is to have the proper equipment and processes in place to turn inventory quicker and fulfill orders faster while reducing operational costs. Here, Brian Neuwirth provides best practices to maximize your inventory turns.
July Editorial At What Age Does "Youth" End And "Old" Begin?: ID editor Mike Hockett discusses the surprising results of a new study that shows at what age difference generations think youth ends and old age begins.