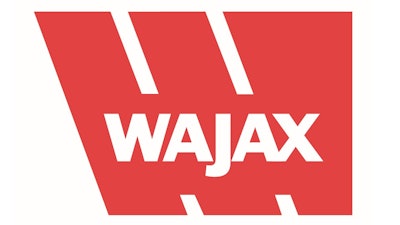 Mississauga, Ontario-based Wajax Corp. reported its 2019 third quarter financial results on Nov. 4, which showed a modest sales increase in its industrial parts segment — ranked No. 32 on Industrial Distribution's 2019 Big 50 List.
Wajax posted total Q3 sales of CAD $365.1 million/US $277.5 million, up 0.5 percent year-over-year, while total profit of CAD $7.6 million/US $5.8 million fell 16.5 percent.
The company's Industrial Parts segment Q3 sales of CAD $90.7 million/US $60.8 million increased 2.4 percent year-over-year and decreased 3.4 percent sequentially from Q2.
"Due in part to revenue shortfalls as compared to our expectations, inventory was higher than planned and leverage did not decline," Wajax CEO Mark Foote said in the company's Q3 earnings release. "While we continue to expect both to improve by year-end, further actions are being taken to provide additional financial flexibility to execute our business plan. These actions include the sale of certain owned properties where the site will close due to our branch rationalization plan or where material gains in value exist and capital can be released and applied primarily to debt reduction."
Foote continued, "Market conditions declined in the third quarter, most significantly in western Canada, resulting in a deceleration in revenue momentum as the quarter progressed. While recognizing the effect of possible weaker conditions, we have not changed our operational plans and we continue to expect 2019 full year adjusted net earnings to increase over 2018 based on consolidated revenue improvements and the full-year effect of the acquisition of Delom."