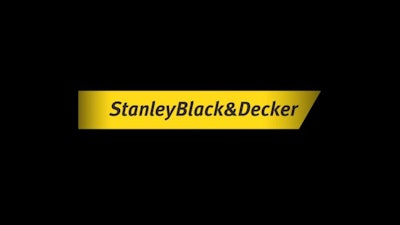 Industrial tooling, storage and security products maker Stanley Black & Decker (SBD) reported its 2019 third quarter financials on Thursday, and also outlined cost reduction measures that include reducing the company's overall headcount and production footprint in response to weakening industrial demand and the impact of tariffs.
The New Britain, CT-based company posted Q3 sales of $3.63 billion, up 4.0 percent year-over-year (YoY), while total net profit of $230.5 million fell 7.0 percent.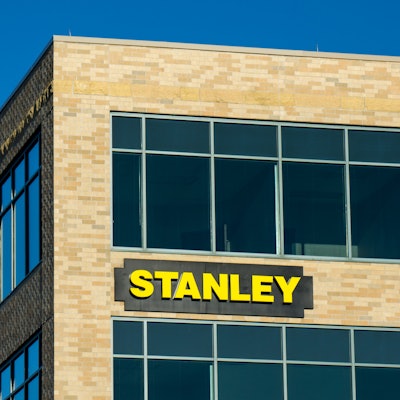 By SBD business segment in Q3:
Tooling and Storage sales of $2.53 billion increased approximately 4 percent YoY, powered by a 5 percentage point increase in organic sales.
Industrial sales of $633 million increased approximately 13 percent YoY, powered by a 16 percentage point gain from the company's recent acquisition of IES Attachments.
Security sales of $466 million declined approximately 4 percent YoY despite organic growth of 1 percent. A 2 percentage point impact from price was more than offset by currency (-3 percent), a divestment (-2) and volume (-1).
SBD's Q3 earnings release announced a new cost reduction program that the company expects to deliver $200 million in annual savings.
"To position the business for success in 2020 and beyond, we have begun implementing new cost and pricing actions, as well as accelerating our $300-$500 million multi-year margin resiliency initiative," company president and CEO James Loree said in the release. "These actions will preserve our ability to continue to generate continued earnings growth and manage externally driven volatility."
Describing these cost-savings actions, SBD CFO Don Allen told analysts Thursday:
"The actions to adjust our cost base have commenced. And we are implementing a cost reduction program expected to deliver $200 million in annual cost savings. The cost savings will come from headcount actions across the company, as well as executing some footprint rationalization opportunities. As we approach this cost reduction we were focused on ensuring our commercial and innovation organizations have ample resources to continue growing above market and look toward areas where we can rationalize leadership structures or organizations to serve the businesses more efficiently. In some cases this accelerating existing organizational efficiency and plant footprint rationalization plans capture within the margin resiliency program."
SBD said it will take an additional $150 million in restructuring charges, primarily for fiscal 2019, related to the cost-cutting.