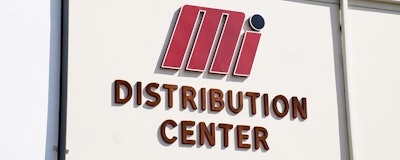 Genuine Parts Company reported its 2018 second quarter financials on Thursday, which showed continued strong growth at its industrial products subsidiary, Motion Industries.
GPC's numbers showed that Q2 sales at Motion Industries grew 8.7 percent year-over-year to $1.60 billion, outpacing the $1.47 billion and 8.3 percent growth it had in Q1. Comparable sales were up 6.5 percent in Q2. Motion's Q2 operating profit of $125.2 million, up 11.9 percent YoY and up from the $112.2 million it had in Q1.
Through the first six months of 2018, Motion's sales of $3.15 billion were up 8.6 percent, while operating profit of $237.4 million was up 10.0 percent.
This past March, GPC announced that its electrical products subsidiary, EIS Inc. (No. 22 on ID's 2017 Big 50 List), had been merged into Motion Industries as Motion's Electrical Specialties Group, and that has been reflected in GPC's earnings report starting in Q1.
GPC reported total Q2 sales of $4.82 billion, up 17.6 percent YoY, while total profit of $277.0 million grew 19.3 percent.
"We enter the second half of 2018 excited for the opportunities ahead at GPC," said Paul Donahue, company president and CEO. "As we move forward with the planned spin-off of our business products group, we remain committed to our core growth and higher-margin global automotive and industrial businesses. To this end, we are focused on the further strengthening of our core sales growth, maximizing the benefits of our acquisitions and effectively reducing our cost structure to improve our operating results and enhance our long-term sales and profit outlook."
GPC's previously announced sale of its business products group — S.P. Richards — to Essendant is currently pending.