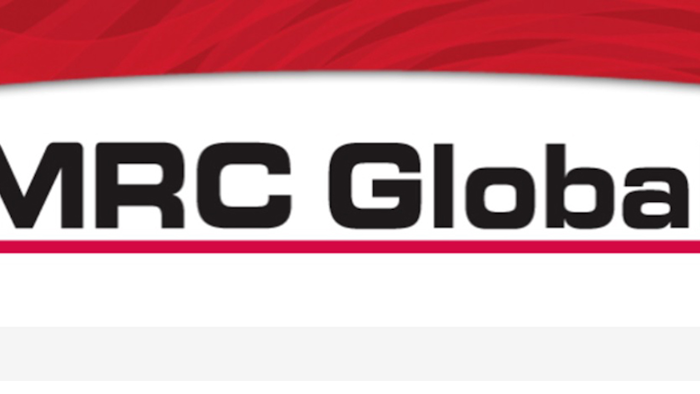 Houston-based MRC Global — No. 9 on Industrial Distribution's Big 50 List — reported its 2018 Q fiscal results on Thursday, led by continued major improvement in year-over-year (YoY) sales and profit.
The industrial pipe, valve and fittings products distributor posted Q1 total sales of $1.01 billion, up 17.2 percent YoY, and up 11.8 percent sequentially as all end markets grew in both respective periods. It was the first time in 10 quarters that MRC's sales topped $1 billion — dating back to Q3 2015 — and follows YoY sales gains of 25.6 percent in Q4 2017; 20.9 percent in Q3 2017 and 23.6 percent in Q2 2017. 
The company posted a Q1 total profit of $12 million, compared to breaking even a year earlier and a $35 million profit in Q4 2017. First quarter operating profit of $18 million was up from $6 million a year earlier, while profit margin of 16.7 percent increased 0.5 percentage points. Q1's adjusted EBITDA of $59 million compared with $36 million from a year earlier.
"With the macroeconomic conditions across all our end-markets improving, our solid customer contract position and the first‑class execution our team delivers, we expect our performance to show continued strength in 2018," MRC Global president and CEO Andrew Lane said.
By geography in Q1:
U.S. sales of $806 million increased 21 percent YoY, with all end markets experiencing strong growth, led by downstream
Canadian sales of $78 million increased 1 percent YoY, led by midstream and downstream
International sales of $126 million increased 6 percent YoY, led by upstream
By business sector in Q1:
Upstream sales of $302 million increased 23 percent YoY, led by the U.S.
Midstream sales of $410 million increased 11 percent YoY, led by sales to gas utility customers
Downstream sales of $298 million increased 21 percent YoY, led by deliveries on a large U.S. project