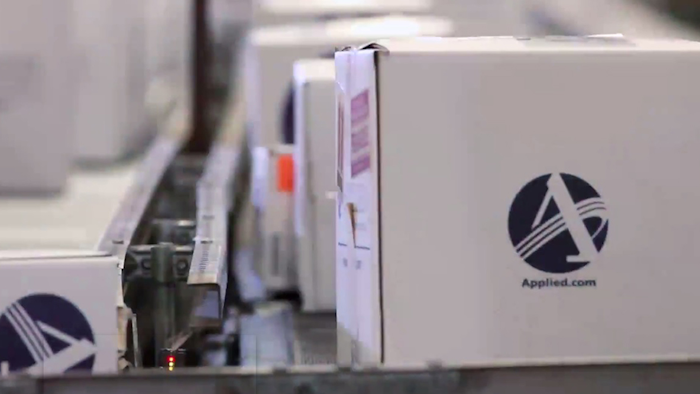 Following the Jan. 9 announcement that it will acquire prominent pumps, valves and fittings distributor FCX Performance for $768 million, Applied Industrial Technologies reported its 2018 second quarter financial results on Thursday.
The Cleveland, OH-based company's figures were led by nearly double-digit year-over-year (YoY) sales growth and a major spike in profit. Applied had total Q2 sales of $667.2 million, up 9.7 YoY, powered by an 8.0 percent gain in organic sales. The company had a profit of $31.0 million, up 28.5 percent YoY, operating profit jumped 23.4 percent and gross profit increased 9.2 percent.
"We are off to an exciting start to the calendar year and our fiscal year second-half, celebrating 95 years of leadership in industrial distribution and further strengthening our position with the definitive agreement to acquire specialty flow control provider FCX Performance, Inc.," Applied president and CEO Neil Schrimsher. "Our solid second quarter results reflect broad-based execution across our business groups and a productive economic market environment."
The results follow Q1 sales growth of 8.9 percent (up 9.2 percent organically) and net profit gain of 23.2 percent. Through the first six months of Applied's fiscal 2018, the company's sales were up 9.3 percent, with profit up 26.1 percent.
Applied — No. 12 on Industrial Distribution's Big 50 List — stated that in light of the U.S. tax reform and "continued favorable industrial markets," it is raising its full-year outlook from 4 to 5 percent to now forecasting growth of 6 to 7 percent.
Applied also said that the U.S. Federal Trade Commission has granted early termination of the waiting period in respect to the pending FCX acquisition, with that deal now expected to close on Jan. 31. FCX is No. 30 on ID's Big 50 List.