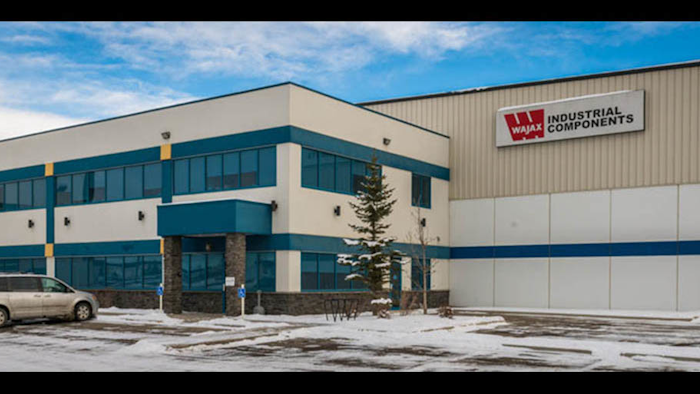 Mississauga, Ontario-based Wajax Corp. reported its 2017 third quarter financial results earlier this week, showing solid year-over-year (YoY) growth, while it's industrial parts segment — Wajax Industrial Components — saw only a modest sales increase.
Wajax posted total Q3 sales of $235.4 million U.S., up 4.3 percent YoY and down 8.1 percent sequentially from Q2. The YoY increase was due primarily to higher construction and material handling equipment sales in all regions, and higher forestry equipment sales in western and eastern Canada. The increases were partially offset by a decrease in mining equipment sales in western Canada and a decrease in power generation equipment sales in eastern Canada.
The company's Equipment Sales segment posted Q3 revenue of $76.1 million, up 8.2 percent YoY.
Wajax Industrial Components — No. 35 on Industrial Distribution's Big 50 List — saw Q3 sales increase 1.5 percent YoY to $63.4 million, down 7.5 percent from Q2. The YoY increase was primarily from increased bearings and power transmission sales in western and eastern Canada.
Wajax's Product Support segment sales of $76.8 million increased 1.9 percent YoY, Equipment Rental segment sales of $5.8 million decreased 18.9 percent and Wajax' 'Other' segment sales of $13.4 million increased 28.8 percent.
"Although third quarter results continue to show year-over-year improvement, management expects the balance of the year to be challenging," Wajax CEO Mark Foote said. "While market conditions have improved in western Canada, pressure on gross margins and customer spending in many major resource and industrial markets continue to be factors affecting near-term results."
Wajax had a Q3 profit of $7.2 million, up 19.7 percent YoY and sequentially. Profit margin of 21.0 percent compared with 19.5 percent a year earlier.