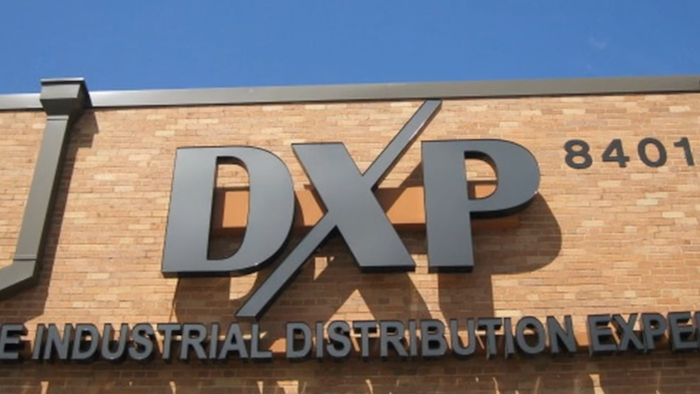 Houston-based DXP Enterprises — No. 19 on Industrial Distribution's Big 50 List — reported its 2017 third quarter financial results on Thursday, led by a return to gains in year-over-year (YoY) sales.
The company posted Q3 total sales of $251.9 million, up 9.5 percent YoY and up 0.5 percent from Q2. That followed a 2.2 percent YoY decrease in Q2. The third quarter was the third straight quarter of sequential sales growth for DXP, which previously hadn't done so since Q1 of 2014.
Adjusted for DXP's 2016 sale of Vertex, Q3 sales increased 13.0 percent YoY.
Q3 EBITDA of $13.5 million, or 5.4 percent of sales, compared to $12.8 million a year earlier, an increase of 5.7 percent.
DXP's Q3 total profit of $2.9 million was up from a flat profit a year earlier and down sequentially from $4.1 million in Q2. Third quarter operating profit of $6.5 million was up from $4.9 million a year earlier.
By business segment in Q3:
Service Centers sales of $160.9 million increased 5.8 percent YoY and decreased 2.4 percent sequentially. Adjusting for the sale of Vertex, sales increased 11.0 percent YoY. Operating income margin was 9.7 percent, a 120 basis point improvement YoY on a same-store sales basis and 151-point decline vs. Q2 of this year.
Innovative Pumping Solutions sales of $51.0 million, increased 28.1 percent YoY and 14.8 percent sequentially with a 3.6 percent operating income margin, a 49 basis point decline YoY and a 35-point decline Q2.
Supply Chain Services sales of $40.0 million increased 4.9 percent YoY and decreased 3.5 percent from Q2 with a 9.9 percent operating income margin.