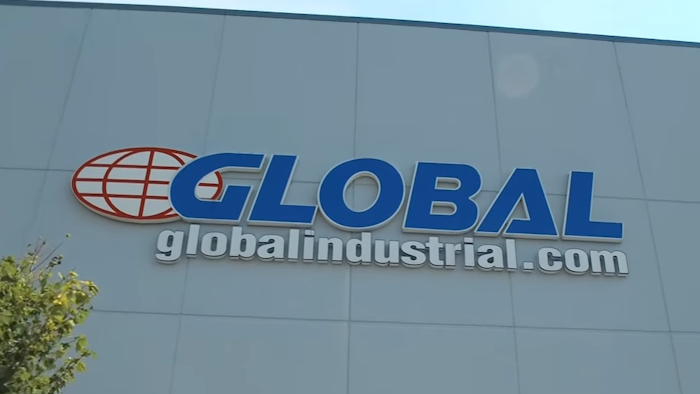 Port Washington, NY-based industrial conglomerate Systemax reported its 2017 first quarter fiscal results on Friday, which showed double-digit year-over-year growth at its industrial products division — Global Industrial.
Sytemax reported Q1 total sales of $302.5 million, up 5.5 percent year-over-year, while average daily sales increased 7.6 percent. Gross margin improved 0.2 percentage points to 23.4 percent, while operating profit of $12.4 million increased from $3.1 million a year earlier. Total profit of $10.3 million increased from $1.5 million a year earlier.
At Global Industrial — No. 24 on Industrial Distribution's Big 50 List — Q1 sales of $190.2 million increased 11.5 percent year-over-year, with average daily sales up 13.0 percent. Gross profit improved 9.7 percent to $53.4 million, while gross margin dipped 0.4 percentage points to 28.1 percent. Operating profit of $12.9 million increased from $8.1 million a year earlier.
"Growth accelerated as we moved throughout the quarter and performance benefited from strong results across both its core product lines and its customer base in the U.S. and Canada," Systemax CEO Larry Reinhold said about Global Industrial. 'We delivered almost two full percentage points of improved operating leverage versus the year ago quarter, reflecting a more streamlined employee base and progress on a number of continuous improvement initiatives."
Global Industrial was featured as ID's Distributor Profile in its 2016 September/October issue. View the online article here.