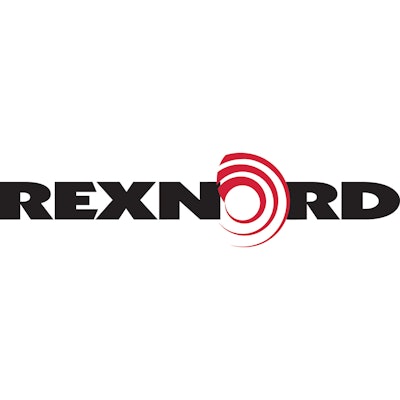 Milwaukee-based process & motion control and water management supplier Rexnord reported its 2016 fourth quarter and full year financial performance on Wednesday, and announced a major acquisition.
The company posted Q4 sales of $492.6 million, down 5.0 percent year-over-year. The company took a net loss of $0.4 million, compared to a profit of $32.3 million a year earlier. Organic sales were down 3 percent, while total sales were negatively impacted 4 percent from currency headwinds.
Q4 sales at Rexnord's Process & Motion Control segment — representing 59.7 percent of total revenue — were down 10.0 percent year-over-year. Organic sales declined 9 percent.
Sales at Water Management grew 4.3 percent. Organic sales grew 8 percent.
"Our Process & Motion Control platform delivered results that were in aggregate a bit below our expectations, as relative strength in our industrial distribution channel was offset by weaker demand from our OEM and end-user customers and disappointing results in our aerospace operations," said Todd Adams, Rexnord president and CEO.
For the full year, Rexnord 2016 sales of $1.92 billion were down 6.2 percent from 2015, while profit of $67.9 million was down 19.0 percent.
Rexnord announced that is has agreed to acquire Maryland-based Cambridge International — a supplier of metal conveying and engineered woven metal solutions — for $210 million. The deal is expected to close in the next 30 days.
"Cambridge aligns well with our strategy to expand our presence in consumer-driven end markets," Adams said. "The acquisition, when completed, will bring our total sales to water, aerospace, and food and beverage end markets to more than 70 percent of total revenues that should, over time, generate a better balanced, overall growth profile."