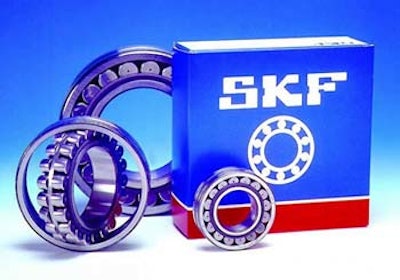 Swedish bearings maker SKF announced Wednesday that it has agreed to divest its Kaydon velocity control business to Stabilus, a global supplier to the automotive and industrial markets, for $339 million.
Three years ago, SKF acquired then Ann Arbor, MI-based Kaydon Corp. for $1.25 billion.
Stabilus develops and produces electromechanical drives, as well as gas springs and hydraulic dampers. The company has its operational headquarters in Koblenz, Germany and is listed on the SDAX index of the Frankfurt Stock Exchange.
The consideration is expected to close during the summer of 2016.
"This is a significant step in our efforts to focus on our core bearing business, a process which has been on-going for the past 12 months," said Christian Johansson, senior vice president and CFO of Stabilus. "The Kaydon velocity control business is a well-managed, stand-alone operation. Under Stabilus' ownership, it has the ability to reach its full potential.
"Following the divestment announced today, the Kaydon bearing business will be fully integrated into the SKF operational structure, strengthening our value propositions in key industrial segments. The Kaydon bearing business is one that complements our own, from a manufacturing footprint, customer segment and technology perspective. The former Kaydon headquarters in Ann Arbor, Michigan, will be closed."
The Kaydon velocity control business had 2015 sales of approximately $120 million and consists of 550 employees. It includes the ACE, Hahn Gasfedern, Fabreeka and TechProducts brands.
On Thursday, SKF reported its fiscal performance for the 2016 first quarter.
The company posted Q1 total sales of $2.19 billion, down 8.9 percent year-over-year, with organic sales down 6.1 percent. Profit of $136 million decreased 1.8 percent.