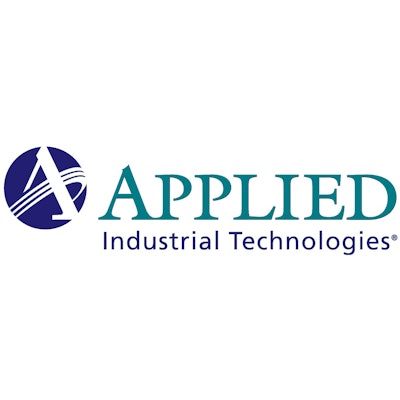 Cleveland, Ohio-based Applied Industrial Technologies — No. 16 on Industrial Distribution's 2015 Big 50 List — reported its 2016 third quarter fiscal results on Thursday for the period ended March 31.
The company posted total sales of $633.2 million, down 6.9 percent year-over-year, while taking a net loss of $44.7 million compared to a $28.6 million profit a year earlier. Organic sales declined by 7.4 percent, of which 4.7 percent is attributable to operations in the upstream oil and gas markets. Applies said currency headwinds hampered Q3 total sales by 1.8 percent.
Sequentially, Q3 sales were up 3.8 percent from Q2.
For the first nine months of its fiscal 2016, Applied's sales decreased 9.1 percent year-over-year, and a profit of $3.5 million compared to $87.4 million a year earlier.
Applied was impacted by a $64.8 million goodwill impairment charge in Q3, primarily pertaining to its Canadian operations as a result of the decline in oil and gas drilling activity. Applied did not have this charge in 2015.
"We continue to respond to the energy market challenges by decreasing ongoing operating expenses and positioning Applied for future value creation," said Neil Schrimsher, Applied president and CEO. "We have implemented restructuring activities within our upstream oil and gas focused operations to reduce our operating expenses and de-risk our balance sheet.
In Thursday's earnings report, Applied also revealed that its recent acquisition of HUB Industrial Supply — announced in January — was for a purchase price of $32.9 million.