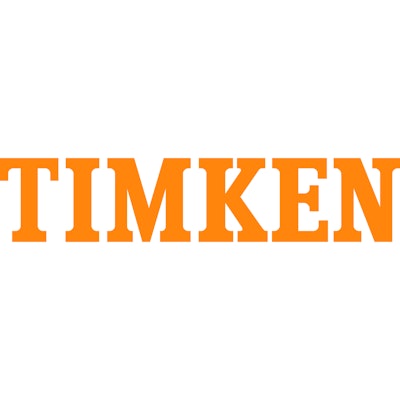 North Canton, OH-based bearings and power transmission products provider Timken reported its 2016 Q1 fiscal performance on Wednesday, led by a continued slide in year-over-year sales and a substantial decrease in profit.
The company posted Q1 sales of $684 million, down 5.3 percent from a year earlier, and down 2.5 percent excluding currency headwinds. Sales were down 4.2 percent from Q4. The declines were attributed to market weakness across most sectors.
Timken had a Q1 profit of $63 million, less than half of the $135.2 million it earned a year earlier. However, Q1's profit was a healthy rebound from Q4's net loss of $35.7 million.
"During the quarter, we executed well and delivered first-quarter results in line with our expectations even though market conditions globally remain weak, particularly in commodity-related sectors," said Richard G. Kyle, Timken president and CEO. "Looking ahead, we expect continued challenging market conditions in 2016. However, we are reaffirming our full-year earnings outlook, confident in our ability to win new business and deliver on our cost-reduction initiatives."
Timken's Mobile Industries segment Q1 sales were down approximately 2 percent year-over-year, with organic sales roughly flat. The company's Process Industries Q1 sales declined approximately 9 percent, and down 6 percent organically. Timken said the decline was driven by weakened demand in the heavy industries sector and the industrial aftermarket.