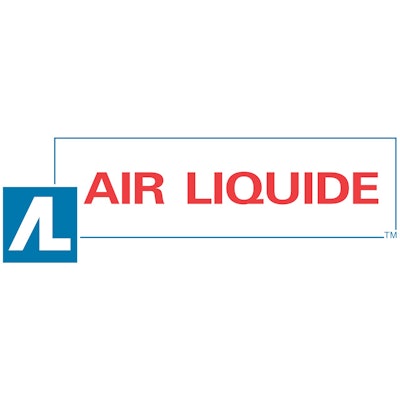 Paris-based industrial gas giant Air Liquide — which last November announced its $13.4 billion acquisition of Airgas — reported its 2016 first quarter fiscal performance on Tuesday, led by a 3.1 percent decrease in overall sales, but a 2.4 percent increase when excluding effects of currency headwinds and lower energy prices.
The company posted Q1 sales of $4.37 billion, with reported Gas and Service sales down 1.8 percent, but up 4.2 percent on a comparable basis.
The comparable sales increase was led by an 8.6 percent rise year-over-year in sales to Air Liquide's Large Industries market, due to the company's production ramp-ups across various facilities in Germany, China and Saudi Arabia.
Overall sales were hampered, however, by a 2.6 percent comparable decrease in the Industrial Merchant segment, led by weakened demand across North America for oil services and related industries.
Air Liquide's Electronics segment sales grew 13.4 comparably, while Healthcare sales grew 4.1 percent.
The company said the acquisition of Airgas — expected to increase Air Liquide's Gas & Services sales by approximately 30 percent — may close in late Q2. The company previously predicted the transaction to finalize in the second or third quarters.