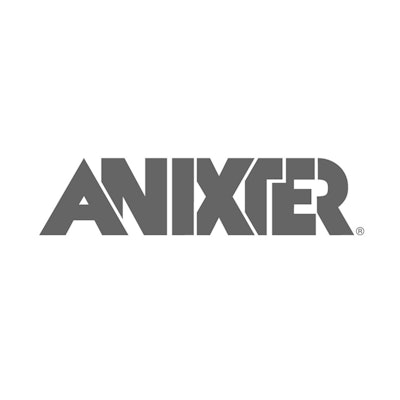 Glenview, IL-based Anixter — No. 7 on Industrial Distribution's 2015 Big 50 List — reported its 2016 first quarter fiscal performance for the period ended April 1.
The figures were highlighted by a 31 percent year-over-year increase in total sales, driven primarily by the company's recent $825 million purchase of HD Supply's Power Solutions segment, announced in July 2015 and closed in Q3.
Anixter had total Q1 sales of $1.82 billion, and Power Solutions had a favorable $482.6 million impact. The company had predicted a ~$460 impact. Not factoring in that acquisition, the company's organic sales were flat in the quarter.
It was the same story in Q4, in which sales of $1.84 billion were up 26.4 percent over a year earlier while organic sales were up only 0.5 percent.
Meanwhile, Q1 profit of $22.8 million was up 19.3 percent from a year earlier. Q4 profit was $4.6 million.
By business segment
Beginning in Q4, Anixter renamed its Enterprise Cabling & Security Solutions segment as Network & Security Solutions (NSS). That segment had Q1 sales of $949.1 million, up 2.3 percent from Q1, while organic sales increased 4.1 percent. Q1 NSS security sales — which represents approximately 41 percent of total NSS sales — increased 1.2 percent YOY, while organic security sales grew 3.0 percent.
Electrical & Electronic Solutions (EES) Q1 sales of $506 million increased 14.8 percent from a year earlier. Organic sales decreased 7.1 percent, however, which the company credited to "current weak trends with industrial customers and relatively flat performance with OEM customers."
Utility Power Solutions (UPS) Q1 sales of $361.1 were up 1.1 percent organically. Anixter said the segment continues to be netatively inpacted by slower sales growth in Canada due to weakness in oil and gas regions.
"In our EES and UPS segments, the combined effects of the weaker industrial economy and lower commodity prices on a year-over-year basis continue to be headwinds," said Anixter president and CEO Bob Eck. "While the industrial landscape shows signs of stabilizing, we maintain our cautious outlook for near term improvement in market conditions and consequently will continue to focus on margin improvement, ongoing expense discipline and working capital efficiencies."
By geography, year-over-year Anixter Q1 organic sales were up 0.8 percent in North America, down 5.9 percent in Europe and down 1.4 percent in Emerging Markets.
Adjusted operating expenses in Q1 were $299 million, up $19 million from Q4 2015 and up $54 million from Q1 2015.