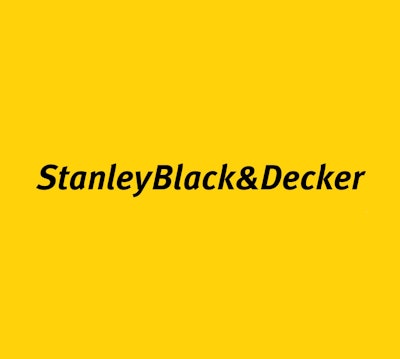 Stanley Black & Decker recently reported its 2015 first quarter fiscal performance, led by a modest year-over-year increase in total sales and a significant jump in profit.
The New Britain, CT-based manufacturer had Q1 total sales of $2.7 billion, up 1.6 percent from a year earlier, with organic sales up approximately 5 percent. Meanwhile, Q1 profit of $189.4 million was a 16.7 percent increase.
The company said the total sales increase was primarily due to a growth of 4 percentage points in volume and a 1-point in price, more than offsetting a negative 3-point impact from foreign currency exchange.
By business segment:
Tools & Storage Q1 total sales of $1.71 billion increased 4 percent year-over-year, with organic sales up 8 percent. Organic sales were up 10 percent in North America.
Security Q1 total sales of $504 million decreased 1 percent from a year ago, with organic sales down 1 percent in North America and up 3 percent in Europe.
Industrial Q1 sales of $461 million decreased 5 percent from a year ago. Stanley Black & Decker said engineered fastening organic sales dipped 4 percent as expected to due lower volume. Infrastructure organic sales were flat, in which the company said higher oil & gas volumes from increased onshore activity offset lower hydraulic tools volumes.
In its 2016 full-year outlook, the company raised its organic growth estimate from ~3 to 3-4 percent