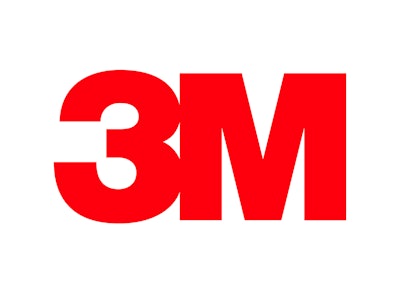 Manufacturing conglomerate 3M reported its 2016 first quarter fiscal results on Tuesday, highlighted by a profit rebound despite continued decreasing sales.
The St. Paul, MN-based company posted Q1 sales of $7.4 billion, down 2.2 percent year-over-year, while organic sales declined 0.7 percent. The company said currency headwinds negatively impacted sales by 3.0 percent.
Meanwhile, company profit of $1.28 billion increased 6.3 percent over a year earlier.
Three of 3M's five business segments saw sales growth in Q1. 3M Industrial sales of $2.6 billion were down 3.0 percent, while organic sales declined 1.9 percent. Sales declined in the U.S. and Asia Pacific, and increased in Latin America, Canada and Europe. Operating income increased 3.6 percent. 3M Safety and Graphics Q1 sales of $1.4 billion were up 2.9 percent, while organic sales increased 2.4 percent.
3M Health Care and Consumer had sales increases of 6 and 3 percent, while Electronics & Energy were down 13.6 percent.
Total sales were flat in the U.S, declined in Asia and had gains in Canada, Latin America and Europe.