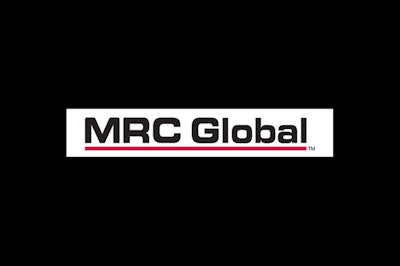 Houston-based MRC Global – No. 8 on Industrial Distribution's 2015 Big 50 List – reported its 2015 fourth quarter and full year fiscal results on Tuesday for the period ended Dec. 31.
The company posted Q4 sales of $967 million, a 36 percent drop from the same period a year earlier, and a 10 percent decrease from Q3. MRC said weaked customer demand drove the decline across all business segments.
Likewise, the company took a net loss of $398.8 million in Q4, compared to a profit of $31.2 million a year earlier.
On a positive note, MRC reduced its net debt by $974 million in 2015.
"We remain focused on our long-term strategy of taking care of customers and growing market share as well as managing this cycle by reducing costs and continuing to strengthen our balance sheet," said Andrew Lane, MRC chairmain, president, and CEO. "While we expect 2016 to also be challenging, MRC Global is positioned to perform well through the cycle."
MRC's U.S. sales in Q4 of $778.2 million were down 32.8 percent from a year earlier. Upstream sales were down 47 percent, midstream sales were down 31 percent, and downstream sales were down 7 percent. Canadian sales of $66.2 million were down 57.3 percent year-over-year, while International sales of $122.7 million were down 38.2 percent YOY.
For the full year 2015, MRC Global's sales of $4.53 billion were down 23.7 percent from 2014. The company took a net loss of $344.7 million in 2015, compared to a profit of $144.1 million in 2014.
MRC has made two news announcements in February. On Feb. 11, the company announced it is selling its U.S. Oil Country Tubular Goods (OCTG) business to Tulsa, OK-based Sooner Pipe, a subsidiary of Marubeni-Itochu Tubulars America, for $48 million in a move that will reduce MRC's exposure to upstream drilling volatility. On Feb. 19, MRC named Rhys J. Best as non-executive chairman, a move that separates the roles of chairman and CEO. The company also extended Lane's CEO agreement through May 2020.