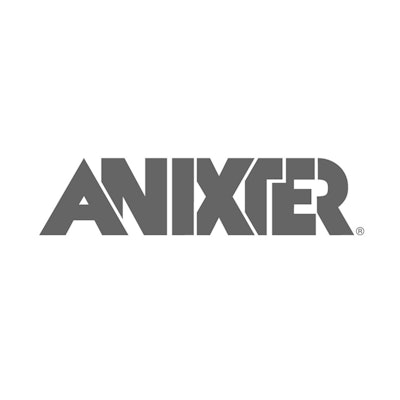 Glenview, IL-based Anixter – No. 7 on Industrial Distribution's 2015 Big 50 List – reported its 2015 fourth quarter and full-year fiscal results on Tuesday for the period ended Jan. 1.
While the company's Q4 posted company-record sales of $1.84 billion – a 26.4 percent increase over the same period last year – aquisitions were largely responsible, as organic sales decreased by 0.5 percent. Q3 had sales of $1.49 billion.
The company's Q4 profit of $4.6 million plummeted 88.8 percent from a year ago.
Anixter's Q4 overall sales were greatly boosted by its $825 million purchase of HD Supply's Power Solutions segment, a move that closed in late Q3. The addition had a $479.6 million favorable impact on Q4 sales.
With the Power Solutions acquisition, Anixter renamed its Enterprise Cabling & Security Solutions segment as Network & Security Solutions (NSS) in Q4, a segment that had a positive quarter. NSS sales of $971.6 grew 0.5 percent, with organic sales rising 3.8 percent when adjusted for a negative $32.0 million impact from foreign exchange. Organically, North America sales were up 3.6 percent; Europe, Middle East, and Africa (EMEA) sales were up 12.5 percent, and Emerging Markets (EM) sales were flat.
Anixter's Electrical & Electronic Solutions (EES) segment had Q4 sales of $528.3 million, up 8.9 percent from a year ago. But organic sales decreased 8.1 percent, adjusted for a $138.0 million favorable impact from the Power Solutions acquisition, a $27.5 million negative impact from lower copper prices, and a negative $17.2 million impact from foreign exchange. Organically, North America sales were down 6.9 percent, EMEA was down 6.7 percent, and EM sales were down 21.5 percent. "The decline in organic sales reflects current weak trends we are experiencing with industrial customers, partially offset by modest growth with our OEM customers," the company said in its earnings release Tuesday.
Anixter's Utility Power Solutions (UPS) sales of $335.9 in Q4 were down 2.5 percent from a year ago, with organic sales up 0.9 percent. The company said sales were negative impacted by slower sales growth in Canada and weakness in oil and gas markets.
"In spite of significant macro economic headwinds that affected the global economy, we delivered solid growth in our network and security businesses, driven by acceleration in our North America geography," commented Bob Eck, Anixter President and CEO. "In our EES and UPS segments, the soft industrial economy combined with even weaker commodity prices caused results to be lower than we had expected at the beginning of the quarter. Given our cautious outlook for any near term improvement in market conditions, we have taken further restructuring actions across our business and will continue to focus on margin improvement, ongoing expense discipline and working capital efficiencies."
Here is how Anixter's quarterly profit from continued operations has fared over the past two years:

For the full year 2015, Anixter had total sales of $6.19 billion, up 12.4 percent from 2014. Full year 2015 profit of $96.9 million was a 41 percent decline from 2014.
Anixter said it expects a Q1 2016 organic sales range of a 3 percent decline to 1 percent growth. For the full year, it expects a range of 2 percent decline to 2 percent growth.