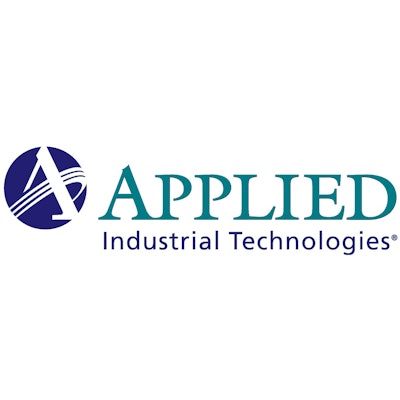 Cleveland, Ohio-based Applied Industrial Technologies – No. 16 on Industrial Distribution's 2015 Big 50 List – reported its 2016 second quarter fiscal results on Thursday for the period ended Dec. 31.
Applied posted Q2 sales of $610.3 million, down 11.8 percent from the same period last year, and down 4.9 percent from Q1. The company said core underlying operations declined 10.5 percent, for which 6.7 percent is attributable to sales by upstream oil and gas subsidiaries, and 3.8 percent is from sales in traditional core operations. Foreign exchange headwinds negatively impacted overall sales by 3.1 percent.
Applied – which announced the acquisition of HUB Industrial Supply on Jan. 5 – posted a Q2 profit of $23.9 million, down 19.5 percent from last year and down 1.6 percent from Q1.
"In our second quarter, we experienced a continuation of the economic and market headwinds that have been affecting our business, including reduced demand in oil and gas and other industrial end markets, as well as the negative impact of foreign currency translation," said Neil Schrimsher, Applied president & CEO. "We will continue our disciplined approach to controlling costs and driving improved efficiencies across our business."
Schrimscher added that due to projected ongoing industrial economic weakness, Applied has revised its 2016 full-year outlook to include a sales decrease of 8 to 10 percent, compared to the 5 to 7 percent decline in its post-Q1 guidance.