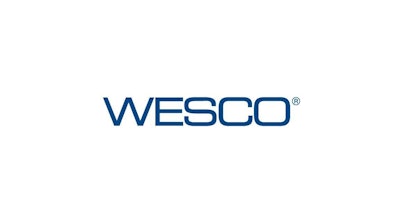 Pittsburgh-based WESCO International – No. 6 on Industrial Distribution's 2015 Big 50 List – on Thursday reported its 2015 fourth quarter and full year fiscal earnings, which provided further evidence of the ongoing "industrial recession."
Like with Fastenal and Grainger before it, WESCO's earnings in both periods suffered from weakened market demand and the strong U.S. dollar.
WESCO's Q4 sales of $1.86 billion were a 7.0 percent decline year-over-year, while the company's profit of $48.8 million took a 35.0 percent dive from last year's $74.5 million.
Organic sales decreased 7.6 percent in Q4, with foreign exchange negative impacting overall sales by 3.7 percent.
In Q3, WESCO's sales were $1.92 billion, while profit was $63.5.
For the full year 2015, WESCO's sales of $7.52 billion were down nearly 5 percent, while profit of $210.7 million was a 23.6 percent drop from 2014.
Mr. Engel continued, "On a full year basis, our results reflect the challenging economic and end market environment," said WESCO Chairman and CEO John Engel.
The earnings slide matches the company's December prediction of further sales declines in its industrial and construction segments.
In its Thursday report, WESCO said it expects company sales to decline nearly 5 percent in 2016.