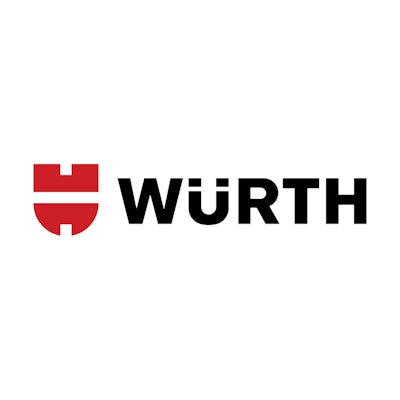 Kunzelsau, Germany-based Würth Group – No. 2 on Industrial Distribution's 2015 Big 50 List – announced Friday that its 2015 total sales reached $12 billion, up 9 percent from last 2014's $11 billion.
"Among other things, this is due to the successful regional expansion of individual business units, the branch office network and the sales force," said Robert Friedmann, the Chairman of the Central Managing Board of Würth Group in a statement.
Whereas most of the U.S.-based distributors ID's Big 50 List have been negatively impacted by the strong U.S. dollar, Würth Group said that foreign exchange had a positive effect on the company, driving sales growth by 2.5 percentage points in 2015.
Würth Group said it achieved sales growth of 11.6 percent in Spain, and 4.2 percent growth in Germany. The company didn't say what its growth figures were in North America, but said its grwoth there "developed positively as well, especially the companies in North America."
Würth said its September and October 2015 months were its most successful in company history, with sales of more than $1.09 billion in both months.
Würth Group added an estimated 1,000 sales reps in 2015, and said it plans to hire an additional 1,500 in 2016. The company's total headcount increased from 66,044 to 68,922 by year-end 2015. Würth said that 900 of its 2015 employee additions were in Germany.
"In addition, investments will be continued in the field of multi-channel distribution, which includes the sales force, branch offices and e-business activities," Würth said in a press release.
In October 2015, Wurth announced the acquisition of Iowa-based Des Moines Bolt, a supplier of fasteners operating mainly in the agriculture and construction sector with approximate 2015 sales of $40 million.
"Investments in future growth and increasing price pressure have prevented a parallel development of profits and sales," Friedman said. "We are planning to improve our profitability in 2016 while still generating reasonable sales growth."