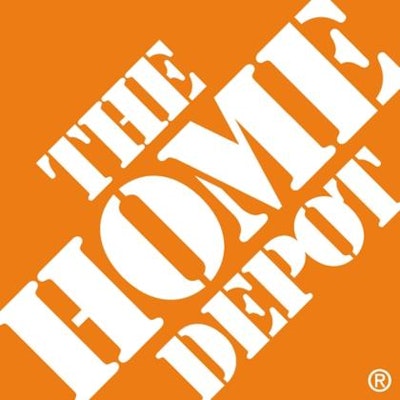 The Home Depot on Tuesday reported its 2014 fourth quarter and full year financials for the period ended Feb. 1, highlighted by an 8.3 percent year-over-year Q4 sales growth to $19.2 billion.
The company said comparable store sales for Q4 had 7.9 percent growth, with U.S. stores at 8.9 percent growth.
Home Depot's Q4 net earnings were $1.38 billion, up 36 percent from $1.01 billion a year ago. The company's Q4 profit gain reflects the pretax gain on sale of $111 million related to the sale of a portion of Home Depot's ownership in HD Supply.
For the full year, Home Depot's 2014 sales were $83.2 billion, up 5.5 percent from 2013. The company said comparable store sales for 2014 had a 5.3 percent increase, with U.S. stores at a 6.1 percent increase. Home Depot's full year net earnings were up 17.8 percent to $6.3 billion.The sales and profit gain includes a pretax gain on sale of $323 million related to the HD Supply sale, as well as a $5 million expense related to the company's 2014 data breach.
"We had a strong finish to the year, as strength across the store, the recovering U.S. housing market and solid execution aided our business in 2014," said Craig Menear, chairman, CEO and president. "I'd like to thank our associates for their hard work and commitment to our customers."
In its 2015 fiscal outlook, Home Depot noted the strengthening of the U.S. dollar and difference between the average 2014 exchange rates and the current rates. The company said if currency exchange rates remain where they are today, it would cost a negative $1 billion against 2015 net sales growth.
Home Depot said it expects 2015 sales growth of 3.5 to 4.7 percent, and will open six new stores.
At the end of the fourth quarter, the company operated a total of 2,269 retail stores in all 50 states, the District of Columbia, Puerto Rico, U.S. Virgin Islands, Guam, 10 Canadian provinces and Mexico.