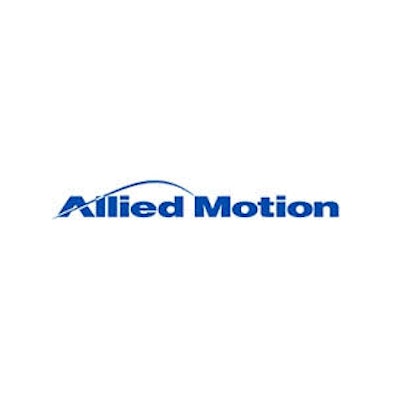 Allied Motion reported its 2014 fourth quarter and full year financials on Wednesday, which included record results for both timeframes.
Allied announced net income increased 266 percent in Q4 year-over-year to $4.9 million, as sales increased 23 percent to $61.9 million. U.S. sales increased 31 percent and foreign sales increased 11 percent. Bookings increased 10 percent.
For the full year, Allied Motion's net income of $13.9 million was up 251 percent from 2013, while sales jumped 99 percent to $259.7 million. U.S. sales were up 130 percent, and foreign sales increased 58 percent. Sales volume increased 101 percent.
"The year 2014 was truly transformative for Allied Motion and a year of record performance with sales nearly doubling," said Dick Warzala, Allied Motion Chairman and CEO. "As per the plan, Globe Motors and the core Allied Companies concentrated on growth synergies while allowing the operations to continue functioning with limited structural changes being made during the year. For the year, we experienced growth in most of our served markets including Vehicle, Aerospace and Defense, Medical and Industrial, while our Electronics market was down."