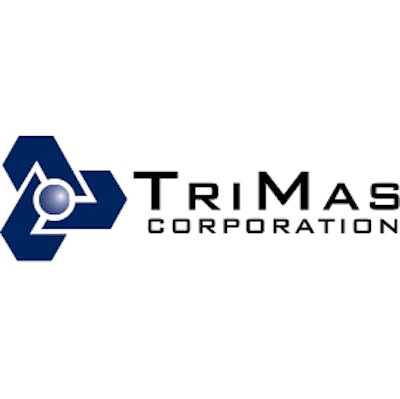 ​TriMas Corporation on Wednesday reported its financials for 2014 fourth quarter and full year, ended Dec. 31.
TriMas reported record fourth quarter net sales of $350.6 million, up 9.5 percent year-over-year. The company had fourth quarter net income of $2.7 million, down from $6.0 million in the same period last year. Operating profit in Q4 was $15.6 million, up from $10.5 million a year ago.
TriMas' packaging segment sales increased 3.2 percent YOY, energy sales increased 16.2 percent, aerospace sales increased 28.5 percent, engineered components sales increased 35.5 percent, Cequent APEA sales decreased 6.8 percent, and Cequent Americas sales increased 1.0 percent.
For the year, the company reported record net sales from continuing operations of $1.5 billion, an increase of 8.0 percent compared to 2013. Net sales increased across all six business segments. The company reported full year income from continuing operations of $65.9 million, compared to income of $74.4 million in 2013.​
The company reported 2014 operating profit of $126.4 million, up from $119.6 million in 2013.
"During the year, we intensified our efforts to improve our future margins across all of our businesses through a series of initiatives," said David Wathen, TriMas President and Chief Executive Officer. "We remain focused on reshaping the businesses to better serve our customers, optimizing our flexible global manufacturing footprint, implementing productivity and lean programs to reduce lead times, complexity and costs, and leveraging our recent acquisitions."
Wathen continued, "Our actions taken in 2014 mark the beginning of a transformation for TriMas, as we continue our progress toward becoming a leading provider of high-margin, highly-engineered product solutions."