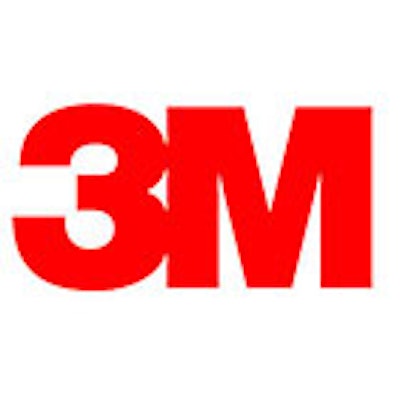 Industrial manufacturing conglomerate 3M reported its 2015 first quarter financials on Thursday, which included a 3.2 percent year-over-year sales decrease from Q1 2014.
Q1 sales were $7.57 billion, compared to last year's $7.83 billion. Wall Street analysts expected revenue of $7.84 billion. The company said organic local-currency sales grew 3.3 percent, and foreign currency translation reduced sales by 6.5 percent.
3M's net profit also had a 0.7 percent profit decline to $1.2 billion. Operating income had a slight increase to $1.73 billion.
Organic local-currency sales growth was 5.8 percent in Electronics and Energy, 4.1 percent in Safety and Graphics, 3.0 percent in Health Care, 2.7 percent in Industrial, and 2.1 percent in Consumer. On a geographic basis, organic local-currency sales grew 5.6 percent in Asia Pacific, 3.6 percent in Latin America/Canada, 3.1 percent in the U.S. and 0.3 percent in EMEA (Europe, Middle East and Africa).
"We are executing well against a more challenging economic backdrop in early 2015," said Inge G. Thulin, 3M's chairman, president and CEO. "The stronger U.S. dollar negatively impacted sales and earnings in the first quarter, and global economic growth was mixed. Despite these near-term challenges, we grew organically in all business groups and all geographic areas, and expanded operating margins by nearly a full percentage point."
In 3M's Industrial segment – which comprised 35 percent of the company's total Q1 sales – sales of $2.7 billion were down 4.3 percent from last year. Its 2.7 percent organic sales growth was led by aerospace and commercial transportation, automotive OEM, and 3M Purification. Sales increased in Latin America/Canada, the U.S., and Asia Pacific, while EMEA sales were flat. Operating income was $598 million, down 3.3 percent year-on-year.
In 3M's Safety and Graphics segment, sales of $1.4 billion were down 3.6 percent from last year. Its 4.1 percent organic sales growth was hampered by a 7.7 percent headwind from foreign currency translation. 3M said organic sales grew in personal safety, commercial solutions, and traffic safety and security, while roofing granules declined year-on-year. Sales grew across all major geographies, led by Asia Pacific, Latin America/Canada and the U.S. Operating income was $335 million, an increase of 5.3 percent year-on-year.